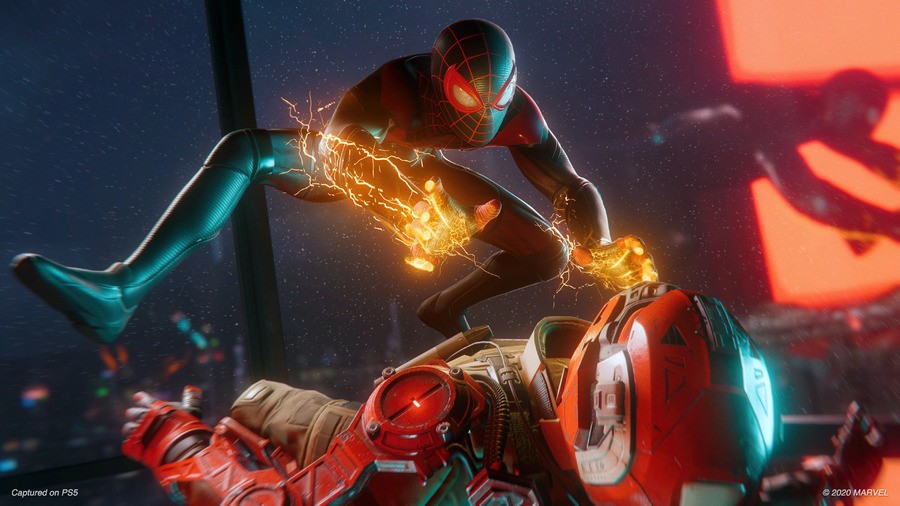 Update: And now developer Insomniac Games has confirmed that Spider-Man: Miles Morales is a standalone PS5 game. The studio will apparently have more to share in the future.
---
Original story: Marvel's Spider-Man: Miles Morales has been the source of much confusion following a very vague, and to be frank, poorly worded explanation from Sony. In an attempt to convey just what the game is, Sony Europe boss Simon Rutter made it sound like Spider-Man: Miles Morales would be an expansion included in some kind of Marvel's Spider-Man PS5 remaster. However, that isn't at all the case according to trusted Bloomberg journalist Jason Schreier.
"Spider-Man Miles Morales is *not* an expansion or enhancement or remaster, despite a Sony executive's comments this morning, a source tells Bloomberg News. Nor is it Spider-Man 2. It is a brand-new, standalone game similar in scope to Uncharted Lost Legacy," Schreier writes on Twitter.
For those who don't know, Uncharted: The Lost Legacy was a standalone Uncharted title that launched after Uncharted 4: A Thief's End. It came with a cheaper price tag and it was a bit shorter, but it was still a fantastic Uncharted experience. We expect the same kind of quality from the this Miles Morales adventure on PS5.
Spider-Man: Miles Morales was revealed last night as part of Sony's PS5 showcase, and no indication was given as to whether it was an expansion or a brand new sequel to the 2018 PS4 blockbuster. In any case, it's nice to have this cleared up, especially since Sony gave such a confusing explanation earlier today.
[source twitter.com]