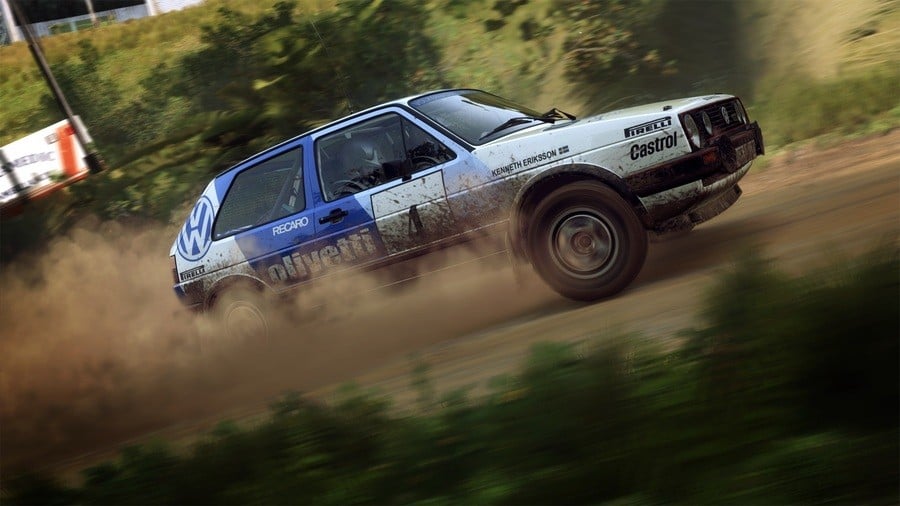 We've all thought it at some point -- why isn't Codemasters making officially licensed WRC rally games? If the DIRT series proves anything, it's that the team knows off-road racing better than any other. It's been making unofficial and brilliant rally games since 1998, after all. What better studio is there to take on the WRC name? It's fortunate, then, that Codies has signed a deal to produce licensed WRC games in the future.
Currently, Bigben Interactive (now under the name Nacon) holds the licence, and Kylotonn has been producing WRC titles for the last few years. Presumably, this arrangement will continue until Codemasters takes over -- we know the cross-gen WRC 9 is in development.
Codemasters will produce annual WRC rally racing games for five years, between 2023 and 2027. Given the timing, it's safe to assume these will all be available on PlayStation 5. The first of these games will be released during the financial year ending March 2024.
Despite picking up this licence, the company remains committed to its DIRT series. DIRT 5 was recently announced, and Codies states the DIRT Rally team "is already working on their next project ahead of the WRC agreement in 2023".
With this deal in place, Codemasters will hold the game licences for Formula One, FIA World Rallycross Championship, and World Rally Championship.
Does this news excite you? Are you excited to see what Codies does with the WRC licence on PS5? Spin your wheels in the comments section below.
[source gamesindustry.biz]