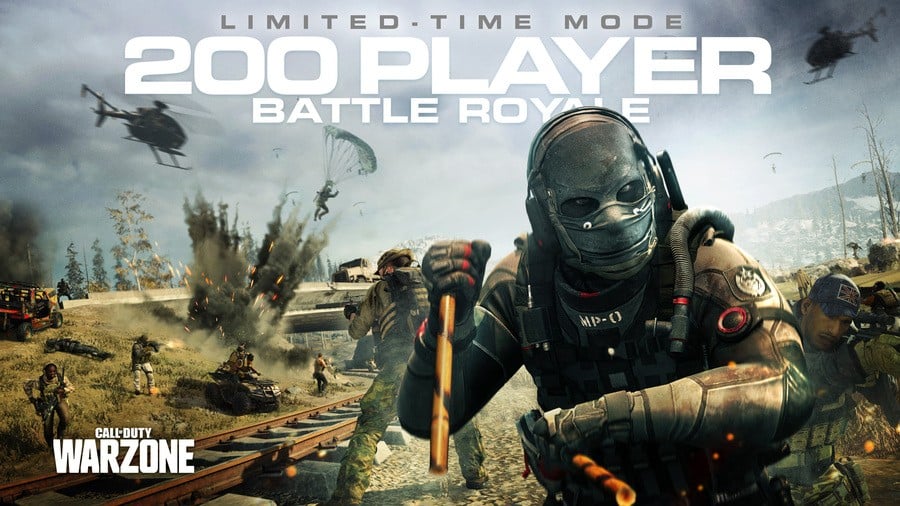 After a few months of teasing, Call of Duty: Warzone has finally been expanded to accommodate up to 200 players in a single match of Battle Royale Quads. This means that 50 different teams will now battle for first place in the time-limited mode, but in order to access it on PlayStation 4, you'll have to download a 21.875GB update first.
That's the size of the patch if you own Call of Duty: Modern Warfare while those playing Warzone for free will be subject to an update somewhere between 22GB and 30GB. That's going to take quite some time to download, but Activision promises that the overall size of the game will be reduced as part of its efforts to reduce its digital footprint. Warzone players can also look forward to a new contract named Supply Run Contracts. Once activated, you'll have a certain amount of time to reach a Buy Station. If successful, you can get your hands on some discounted items.
Multiplayer fans can also play around with a new sniper rifle named the Rytec AMR while all players gain access to the new Chesire Park map for free. "Located in urban London, England, Cheshire Park is a picturesque garden and conservatory where Operators will battle from door to door or through the central flora-filled area​."
Do you plan on checking out Call of Duty: Warzone's new 200-player mode? Or will you opt to master Call of Duty: Modern Warfare's latest map first? Get a squad together in the comments below.
[source blog.activision.com]