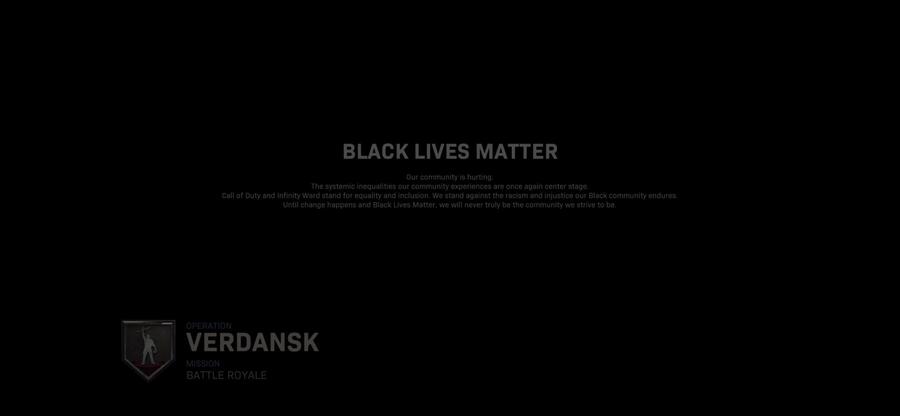 Those playing Call of Duty: Modern Warfare or its Battle Royale associate Call of Duty: Warzone will be met with a Black Lives Matter screen this week, as Activision and Infinity Ward pledge their voices to the movement. The splash appears during various loading screens, and is part of a wider push from the franchise to improve its community.
"The systemic inequalities our community experiences are once again centre stage," the statement reads. "Call of Duty and Infinity Ward stand for equality and inclusion. We stand against the racism and injustice our Black community endures. Until change happens and Black Lives Matter, we will never truly be the community we strive to be."
This comes after the developer announced initiatives to crack down on racism in its game. As part of a statement issued earlier in the week, the studio said: "There is no place for racist content in our game. This is an effort we began with launch and we need to do a better job. We're issuing thousands of bans of racist and hate-orientated names. But we know we have more to do."
It went on to announce a spate of moderation-related improvements that it plans to implement, including "permanent bans to root out repeat offenders" and changes to its reporting system to increase the "number of bans by hour". One could argue that these are all steps that should have been taken earlier, but they're better late than never.
[source theverge.com, via twitter.com]