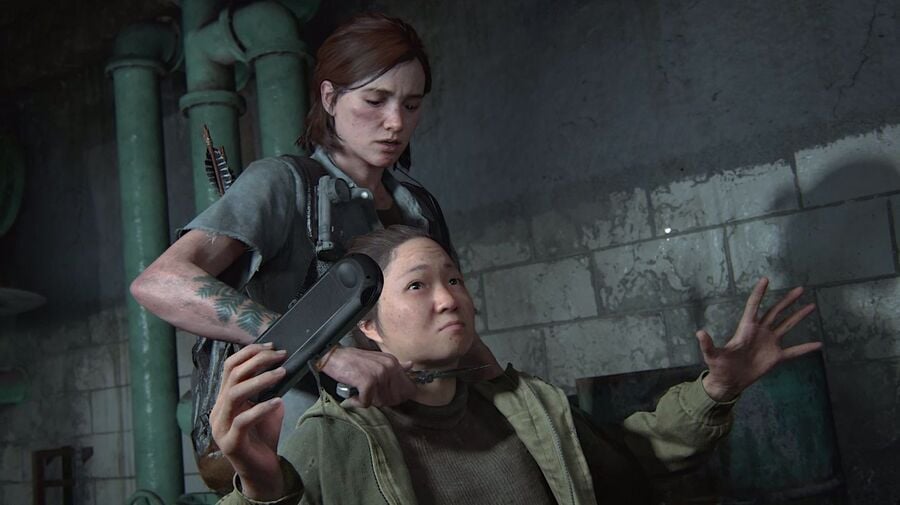 When we sat down to watch this evening's State of Play broadcast all about The Last of Us: Part II, we can't say we were expecting to be talking about the PlayStation Vita when it was all said and done. And yet here we are with the talk of the town being Sony's forgotten handheld and Hotline Miami.
That's right, during a previously unreleased gameplay sequence, protagonist Ellie sneaks up on an enemy taking some time for herself -- earphones plugged in with the Hotline Miami soundtrack blasting. The situation quickly turns sour as Ellie stabs her in the throat and leaves her for dead, but as the character searches the new environment, Hotline Miami can still be heard in the background. The game's official Twitter account, understandably, took advantage of this cameo to get some free publicity.
Alongside a gory but excellent gameplay demonstration, who would have thought we'd be talking about PS Vita and Hotline Miami at the end of it all? We most certainly did not. However, we have to wonder -- will any other consoles or games pop up elsewhere which have managed to stand the test of time? There's less than a month until we find out.