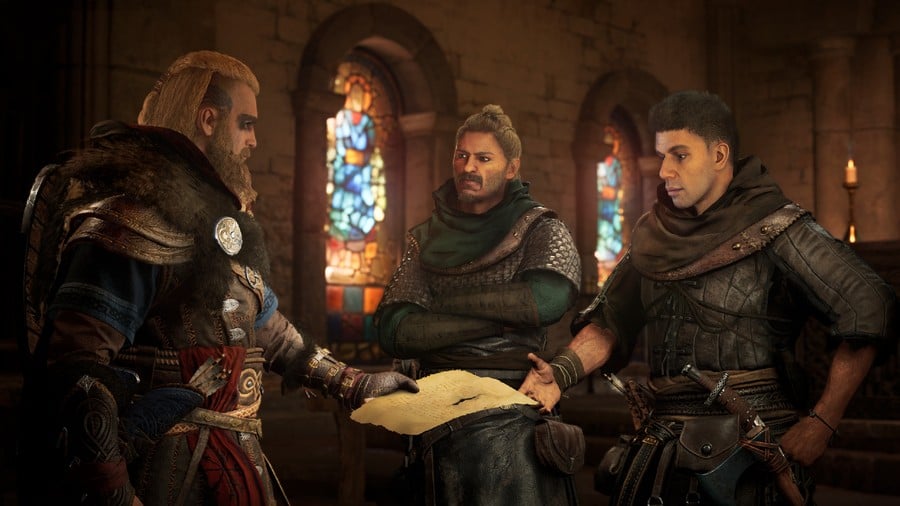 The release date for Assassin's Creed Valhalla may have leaked ahead of its official announcement, according to a rumour from Reddit. The poster says that their local gaming shop had a 16th October 2020 release date attached to the title, and the moderation team backs up this claim by confirming that the user shared screenshots of the product page.
The listed date has since been removed, but it's entirely possible that it was accurate. As the poster points out, the last three mainline Assassin's Creed games all launched in October, and let's not forget that we're about to see Valhalla gameplay at Microsoft's Xbox Series X event later this week. It could be that a release date will be revealed there, and that retailers already have access to this information.
Does this mean that the PlayStation 5 and Xbox Series X are also going to launch on the 16th October? We doubt it. It's more likely that Valhalla will release on current-gen hardware first, and then make the next-gen jump once the consoles are out. Whether we'll have to buy a separate version, or whether there'll be some kind of upgrade option, we don't yet know.
Could you see this being Assassin's Creed Valhalla's release date? Chuck an axe in the comments section below.
[source old.reddit.com]