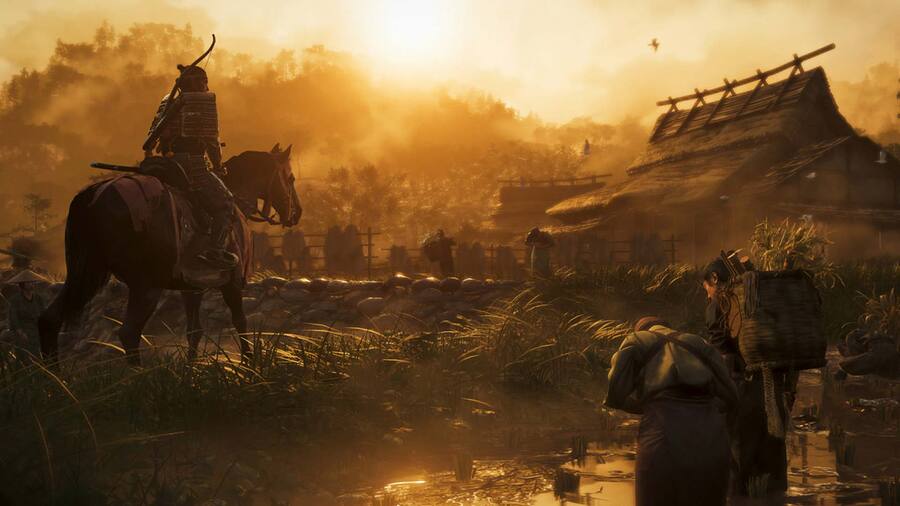 Ghost of Tsushima is quite clearly inspired by old samurai movies in terms of look and atmosphere, but according to director Nate Fox, there was one video game that inspired the upcoming open world title more than anything else: Red Dead Redemption.
Rockstar's Western epic released back in 2010 on the PlayStation 3, but its influence is still felt when it comes to more modern, open world game design. Fox tells GAMINGbible: "I would say the number one inspiration for the title was Red Dead Redemption -- not Red Dead 2 but Red Dead Redemption -- because they did such a fantastic job bringing the fantasy of being an outlaw cowboy to life."
Fox continues: "Landscape, the way that people talk to you, the way that you move -- all of it brought you into that identity. And for us, I used to say like, 'hey', when I would try and get people excited about the game, 'think of it like as the same format as that'."
It's an interesting quote, and we're certainly looking forward to seeing whether we can pick out any obvious similarities in how the game's shaped. It's also quite funny that a game about being a samurai is taking cues from a game about being a cowboy, since old western films were often hugely inspired by early samurai movies. Quite the reversal.
Anyway, back to Ghost of Tsushima, Fox adds that The Legend of Zelda: Breath of the Wild was another game that the developer looked at. "When we're building the game, and a game like Breath of the Wild comes out -- that does such an amazing job of showing how the power of curiosity can be stoked in all these many ways," he says. "I think that that game really inspired us to try even harder, to go deeper, to just clear out the decks so that you could be just as present as possible in Tsushima."
Are you hyped for Ghost of Tsushima? Are you a Red Dead or Breath of the Wild fan? Liberate your home in the comments section below
[source ladbible.com]