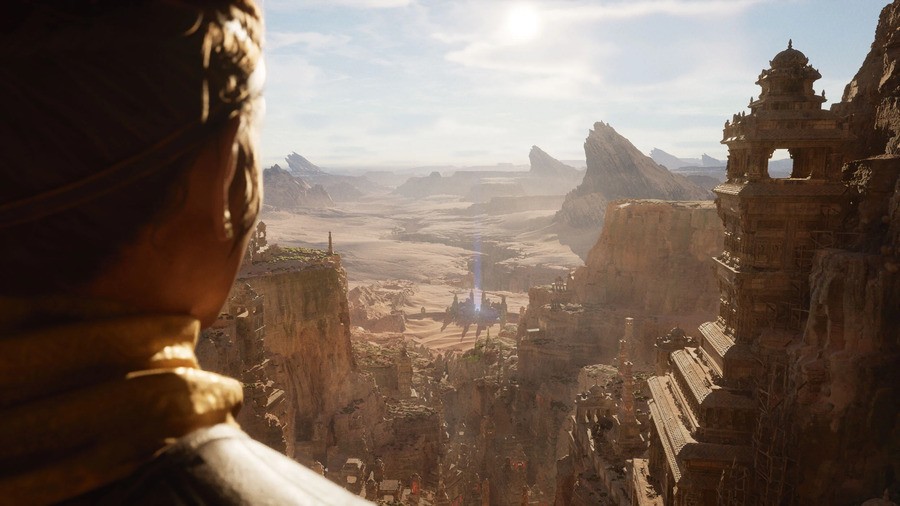 Epic Games just showcased the first real-time gameplay footage of PlayStation 5, and it looks extraordinary. While the company's upcoming Unreal Engine 5 will naturally be compatible with multiple formats – including, of course, PlayStation 4 – the firm has been really talking up the design of Sony's next-gen system.
"It has an immense amount of GPU power, but also multi-order bandwidth increase in storage management," beamed boss Tim Sweeney, as reported by The Verge. "That's going to be absolutely critical." The executive added that it's "one thing to render everything that can fit in memory" but a different proposition entirely to render a world that may be "tens of gigabytes in size" instantaneously. Obviously, it's that oft-discussed PS5 SSD that's putting in the work.
"We've been working super close with Sony for quite a long time on storage," Sweeney continued. "The storage architecture on the PS5 is far ahead of anything you can buy on anything on PC for any amount of money right now. It's going to help drive future PCs. [The PC market is] going to see this thing ship and say, 'Oh wow, SSDs are going to need to catch up with this.'"
Interestingly, it sounds like the PS5 tech demo released by Epic Games today was intended to be playable at the Game Developers Conference earlier in the year. Coronavirus meant that the show was cancelled, but it would have given crucial context to Mark Cerny's divisive hardware presentation. Fortunately, we should see a lot more next-gen footage in the coming months, and if it all looks as good as 'Lumen in the Land of Nanite', we're in for a treat.
[source theverge.com]