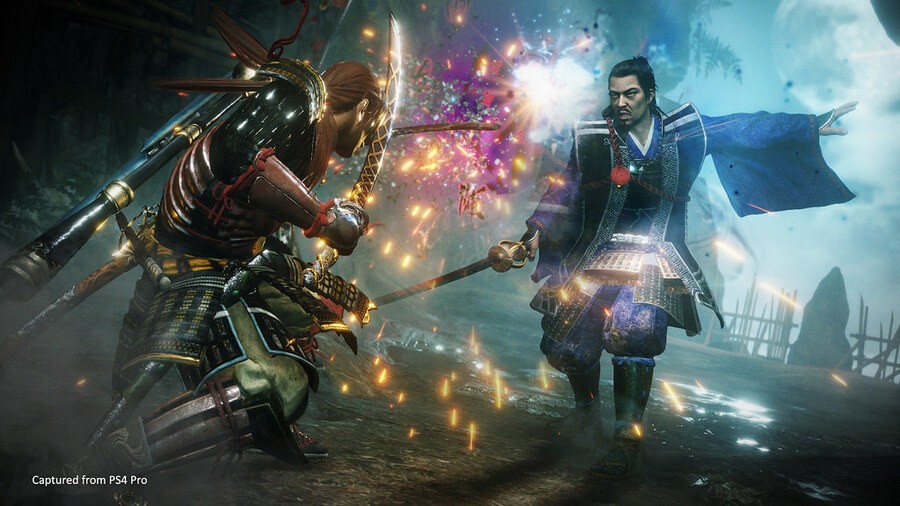 The wonderful Nioh 2 may have gotten lost amongst all the hullabaloo of March and April 2020's PlayStation 4 releases, so this is the perfect opportunity to remind you that it's still very much worth checking out. Garnering an 8/10 in the Push Square review, the game is about to get even better with a number of new updates that add more features and levels to tackle later today.
First up is nine new sub-missions/Twilight Missions which you can experience alongside the main story. Creative director at Team Ninja, Tom Lee, said that this came about as part of a commitment to providing the game's community with engaging content. "And in our efforts to fulfill that commitment, we will vigorously pay close attention to your feedback and continue to provide updates when we are able. This is our promise to you."
Photo Mode is also on its way to Nioh 2 today. It will include options such as image exposure, gradation, lighting & tint adjustments, and a variety of dramatic filters. Check out what it looks like in the new screenshots below.
And finally, the game's first piece of DLC arrives on 30th July 2020. It's titled The Tengu's Disciple and features a new storyline, new Yokai, more bosses to beat, and extra pieces of armour to equip. "A great battle has taken place at Yashima in the late Heian period. As a visitor in Yashima, our protagonist finds a shrine possessing a mysterious whistle called the Sohayamaru. Upon inspection, the whistle shines radiantly as the shadow of Yokai can be seen lurking in the background. It is revealed that whenever wars take place, heroes wielding the Sohayamaru will head into battle in order to restore peace back into this land."
That's lots of content to keep Nioh 2 players coming back for more -- are you one of them? Let's see your Guardian Spirit in the comments below.
[source blog.eu.playstation.com]