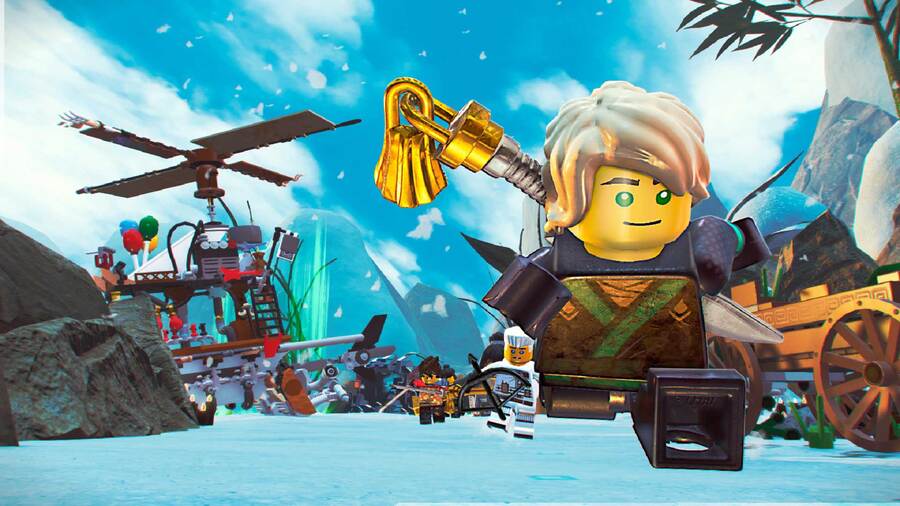 Update: TT Games has officially confirmed that LEGO Ninjago is going for free on PS4. In a tweet, the developer has said the game will be available to all from now until 21st May, giving you just under a week to redeem your free copy. Also, all regions now have access to the game for free. Get it downloaded!
---
Original Story: Here's a heads-up: PlayStation 4 owners with North American accounts can nab another freebie game. We're unsure if this is intended or not, but LEGO Ninjago Movie Video Game is currently available on the US PlayStation Store free of charge.
We're inclined to think this is a deliberate move, as the game is also free on other platforms right now. However, there's yet to be any official communication on the matter. Our advice would be to add this to your PS4 library as soon as possible, just to be on the safe side.
The game itself is a solid LEGO platformer based on the Ninjago film from a few years ago. As with other LEGO titles, it has drop-in co-op for up to four players, so this would make for a great game to play if you're currently staying at home with family.
Over on the European PS Store, the game is still showing its usual price tag, but we'll update this story if that changes. Will you be grabbing this free PS4 game? Act fast in the comments section below.
[source store.playstation.com, via twitter.com]