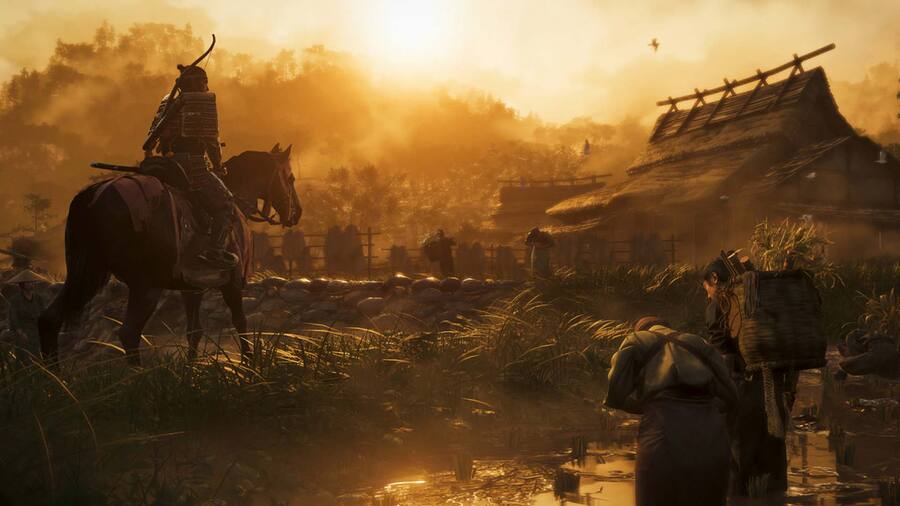 As you'd expect of a modern open world game, Ghost of Tsushima will let you stray from the main story in order to pursue side quests and explore the island at your leisure. But just how much optional content is there in the upcoming PlayStation 4 exclusive?
Speaking to Brazilian publication Voxel, creative director Nate Fox hinted towards what players can expect. When asked how long Ghost of Tsushima is, Fox replied: "It's a difficult question to answer, because the world is a large space with a number of isolated side stories [...] We did several tests with people playing about six and a half hours a day, and the results were very different. Many didn't finish the main story because they were busy exploring other aspects of the game."
In other words, you can expect a meaty experience, especially if you're eager to take a break from the plot. Voxel then asked Fox whether Ghost of Tsushima can keep players busy for "30, 40, 50 hours", to which Fox simply said: "Yes, absolutely". He continued: "I would highly recommend that everyone get off the main route and get lost on Tsushima island. There's a lot to discover there."
What are your hopes for Ghost of Tsushima's runtime? Explore the bamboo forest that is the comments section below.
[source voxel.com.br, via gamingbolt.com]