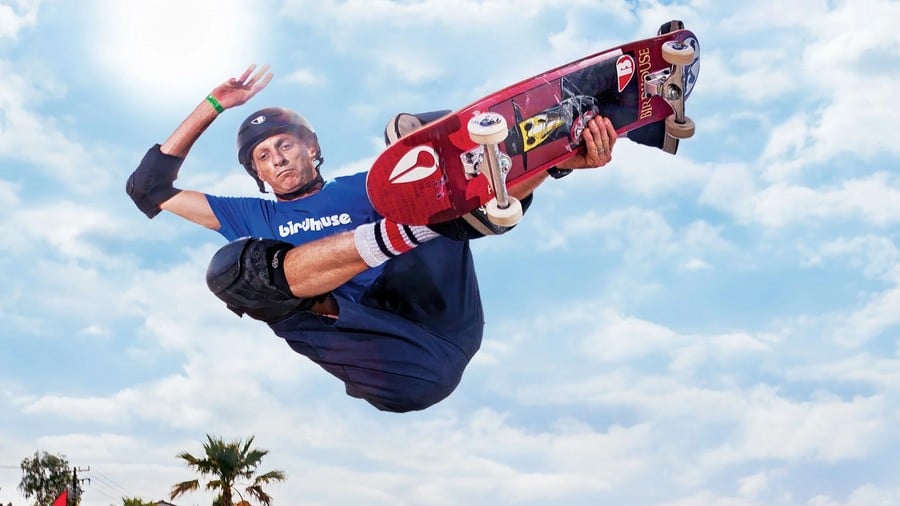 In case you weren't aware, there's more than likely going to be a new Tony Hawk's Pro Skater game this year. Various insiders have hinted at its existence over the past couple of months, but the real evidence is being sourced from bands and skateboarders who are making their inclusion in the title public.
Last month, The Dead Set posted to Facebook that five of its songs would be included in the game before promptly pulling the news. And now professional skateboarder Jason Dill has gone on record in a new interview stating that his song is also part of the soundtrack as well as his own board. You can watch footage of that in the tweet below -- just beware of the expletive towards the end.
We don't think there's any need to beat around the bush anymore. There is most definitely a new Tony Hawk's Pro Skater launching later this year. However, will it be a complete series reboot or a Tony Hawk's Pro Skater 6? And when will it be revealed? Microsoft's upcoming third-party Inside Xbox show on Thursday is a good shout, but digital conferences are coming from a variety of sources as part of Geoff Keighley's Summer Game Fest. We're sure the game will be common knowledge at some point over the next few months.
Are you excited about a new Tony Hawk's Pro Skater game? Try an Ollie in the comments below.
[source youtube.com, via twitter.com]