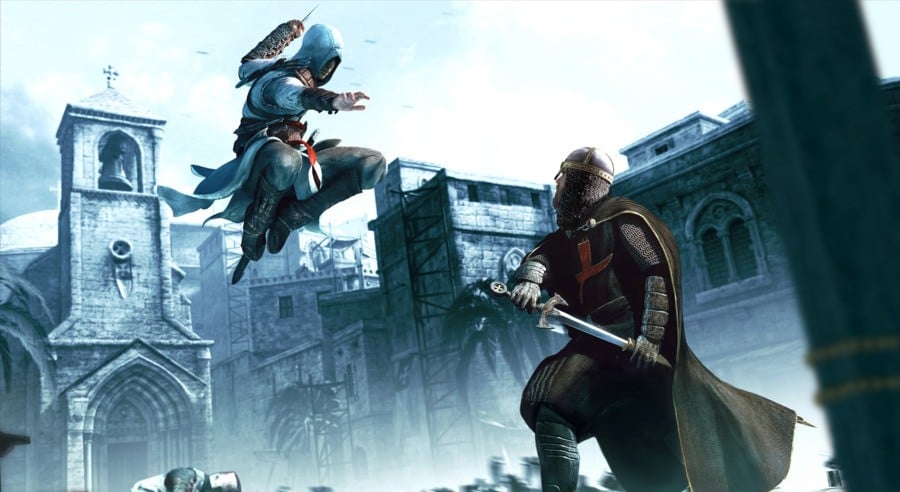 Update: The Twitter account in question has now made their profile private so, unfortunately, we can no longer host the tweet which tells this story.
---

Original story: Here's a rather unexpected but interesting fact for you to digest on this bank holiday weekend. Assassin's Creed, that's the 2007 original released on PlayStation 3, was going to launch without side missions until Yves Guillemot's child played the game and thought it was boring. Because of that, the team at Ubisoft had just five days to implement a series of optional activities to give the player something to do off the beaten path.
Charles Randall, who is credited with the positions of team lead in AI fight systems and senior gameplay programmer, explained the situation on Twitter. He says that a small group of roughly four or five people moved their computers to the main conference building in order to start work, fuelled by the intentions of the quests being bug-free.
The team didn't manage that entirely, however. Randall says that his bit of crunch gave way to small glitches where Templar Assassin's couldn't be completed. Thankfully, he later adds that Guillemot's son isn't the one to blame for Assassin's Creed's infamous tailing missions. "Nah that was crit path already."
What a wild tale, huh? There must be more stories similar to this one out there in the gaming industry, although let's hope they're kept to a minimum as people continue to highlight the dangers of crunch. These sorts of things shouldn't be happening in today's world, but it is still, unfortunately, a very real problem.
[source twitter.com]