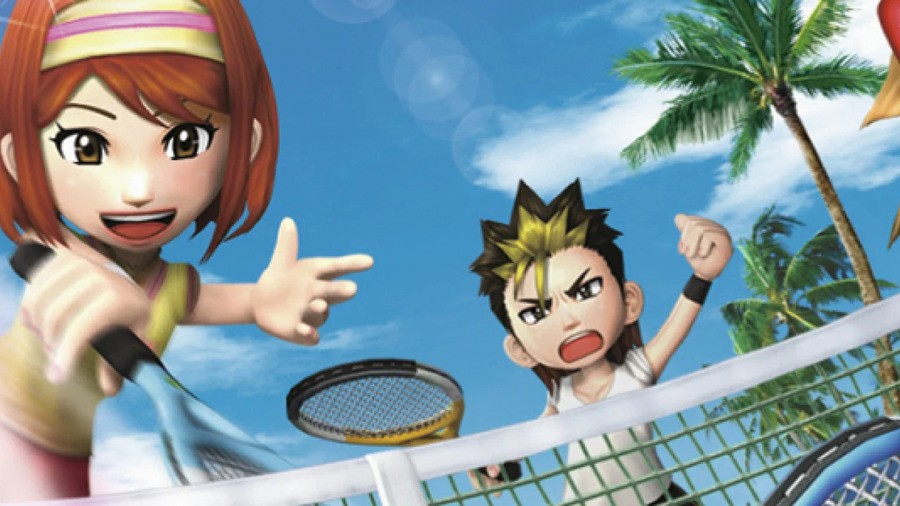 Everybody's Golf is quietly one of my favourite PlayStation franchises. I've played pretty much all of 'em, dating back to the PS1 right up to the most recent PlayStation VR instalment. I love the spin-offs, too: Everybody's Tennis on the PlayStation Portable is a particular highlight – those of you who played it will know that it's actually a very simple role-playing game, where combat takes place on various different courts.
But ever since Clap-Hanz released the sandbox edition of Everybody's Golf on the PlayStation 4, my imagination has been running wild. For those of you who didn't play it, the title is effectively divided up into several different maps, each containing 18-holes and various other activities. You can go fishing, ride your golf buggy about, and interact with other players as they hit the links. This allowed for some really fun multiplayer modes, and it made the whole series feel much more social than its predecessors.
It's something that the developer had been experimenting with for quite some time; Everybody's Golf on the PSP, for example, allowed you to create an avatar which you could control in interactive lobbies. And the minigames reminded me of Everybody's Stress Buster, a relatively unknown PSP micro-game compilation which was bizarrely split up for its Western release and included everything from boxing to karate and much more.
For its next title, I want the Japanese developer to pull together everything it's been doing for the past two decades and deliver a truly social connected experience spanning several different disciplines. I'm picturing a giant sports resort, with golf courses flanked by tennis courts, basketball hoops, soccer pitches, swimming pools, and much more – an Everybody's Sports: Resort, so to speak. This world would act as a kind of online lobby, though it could be explored individually if you prefer.
Just imagine it: you could drive around the resort with your pals, shooting hoops, collecting coins, and playing rounds of golf. Multiplayer matches could be tied to a single discipline, or you could participate in competitions ranging a variety of different activities. If that sounds too stressful, then you could choose to relax by the lake and do a spot of fishing, or race jet-skis on the ocean. You could customise your avatar's clothing for each sport, adding tube socks for soccer and sweatbands for basketball.
There'd be beaches for you to play volleyball, and mountains for you to hang-glide off – each activity staying true to the series' principles of accessible gameplay with plenty of depth. Leveraging the power of the PS5's super-fast SSD hard-drive, you'd be able to load from one sport to another in an instant, while the world would be fully explorable without bottle-necks or loading screens – just one, enormous sports resort, filled with activities in every corner.
Heck, the studio could also offer a single player campaign for those reluctant to play online, mimicking the format of Everybody's Tennis as you work to become the ultimate sports showboat. You could take a hacky-sack out into the sandbox with you and do keepy-ups alone – or an American football that you could air out with friends. There are already elements of this in NBA 2K's awesome Playground feature – unfortunately, blocked behind aggressive paywalls.
Arcade sports games are so rare these days, but Clap-Hanz does the genre better than pretty much any other developer. Franchises like God of War and The Last of Us will always be Sony's bread and butter, but it'll need variety to make the PS5 a truly attractive proposition compared to the Nintendo Switch and Xbox Series X. There's nothing quite like my hypothetical Everybody's Sports: Resort on the market, and I think with the right approach it could be one of next-gen's best games.
---
Would you be down for some kind of gigantic open world arcade sports game spanning multiple disciplines and activities? Or would you prefer a more traditional Everybody's Golf instead? Tee off in the comments section below.