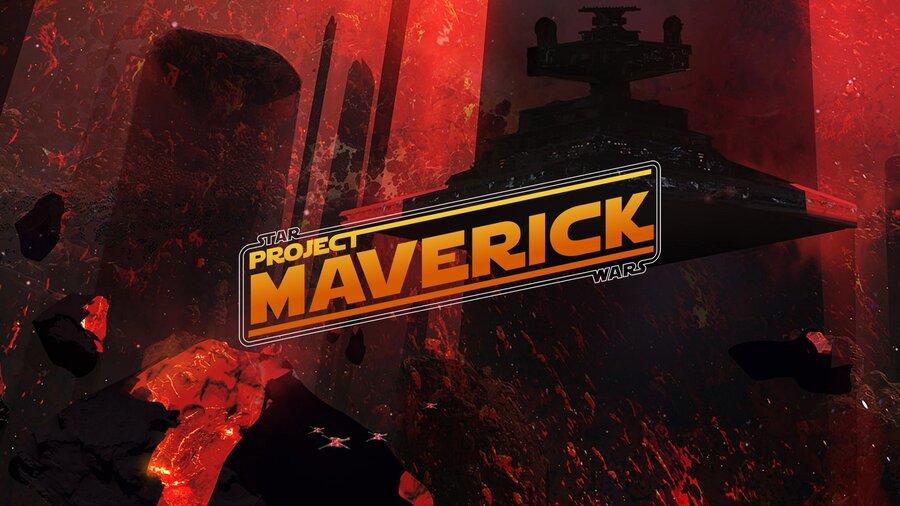 PSN Releases, a Twitter account which tracks new video games and patches added to the PlayStation Store, has just picked up on a very interesting addition. According to it, a PlayStation 4 title named Star Wars: Project Maverick has just made itself known on the back end. However, what actually is it?
Uploaded alongside the key art you see above, common sense would dictate that this is a new game coming in the near future. Although, this doesn't make a whole lot of sense if we are to believe recent reports from Kotaku's Jason Schreier. He stated that a sequel to Star Wars Jedi: Fallen Order is now in the works alongside a smaller project from development team EA Motive. Could this be that title? Potentially, although it feels a little bit too early for its unveiling -- especially through a PlayStation Store back end addition.
Eagle-eyed fans have noted that the font and style used is similar to that of the movie Solo: A Star Wars Story, if that helps guessing what this actually is at all. What do you think this Star Wars: Project Maverick could be? Post your suggestions in the comments below.
[source twitter.com]