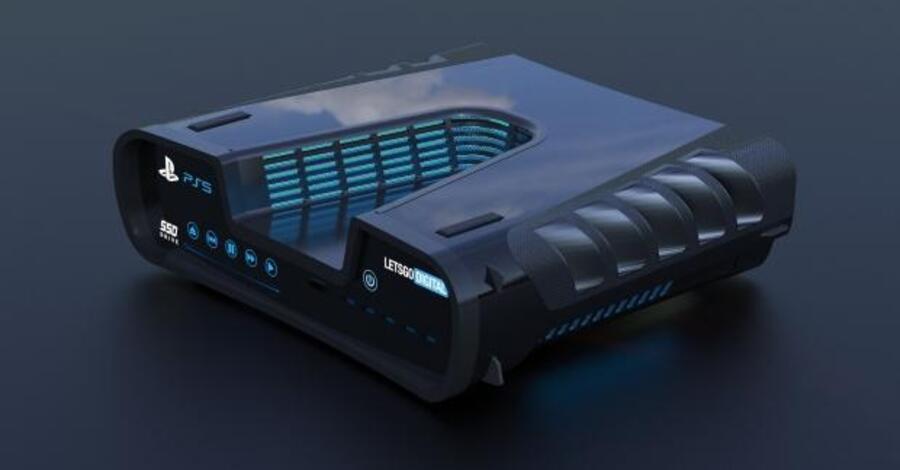 As far as we know, the PlayStation 5 is still scheduled to release this coming holiday. Of course, we're beginning to get the distinct impression that plans may change. Sony's been relatively quiet about its next-gen plans since it showcased the system's familiar logo at CES 2020 earlier in the year, but while it still may be abiding to an internal timeline, we're beginning to wonder if the escalating coronavirus epidemic has pushed it into a position of silence.
Before we continue, we should point out that there are far bigger concerns than video games when it comes to the aforementioned disease. People are dying, or at least becoming gravely ill, and we're not in any way suggesting that new consoles should take priority over the health of human beings. That said, this is a PlayStation website, so of course we're going to focus on the impact to our passion, even if it's irrelevant in the grand scheme of things.
This was supposed to be a pivotal year for Sony and the industry as a whole. While there's still much we don't know about the upcoming console, the company had been surprisingly forthcoming in 2019, detailing many of the features of its new format in exclusive Wired articles. It felt like everything was moving in the right direction: the manufacturer was saying the right things about its new hardware, and developers like Insomniac Games and Guerrilla Games seemed poised to exploit the new tech.
Unfortunately, we must face the very real possibility that the platform may not deploy this year at all. The issues are immediately obvious: with the Chinese manufacturers ordinarily tasked with constructing consumer electronics working at limited capacity or outright quarantined, the Japanese giant may not be able to order enough stock of its new system to effectively supply a worldwide launch. At best, that'll mean supplies are scarce – and at worst, a worldwide delay.
But production is just the tip of the iceberg. Sony can choose to announce the system as part of a pre-recorded livestream – perhaps it already intended to do that prior to the coronavirus kicking off? – but it's not going to be able to effectively demonstrate the device to the media and consumers when conventions such as the Game Developers Conference are being cancelled. The organisation had already pulled out of E3 2020 for corporate reasons, but it made a conscious decision to pull its bumper PAX East 2020 showing on the basis of employee safety.
With more people staying at home in order to avoid the disease, there's an argument to be made that the market for video games may be larger than ever before. However, the coronavirus may also affect development, with offices being shutdown around the globe. And there's also the matter of a potential global recession to consider, which will seriously impede sales of expensive new hardware, like the PS5 is likely to be.
Sony will know more about how its plans are likely to be affected, but the reality is that even it may have to wait and see. It'll be very close to completing the hardware now, as new systems typically go into production around six or so months prior to release. Whether it will be able to get the parts and its launch games finished is uncertain, though, and perhaps we may all have to come to terms with the fact that next-gen may arrive later than we'd all anticipated.
---
How would you feel if the PS5 was delayed? Had you pinned your hopes on a 2020 release date, or would you be willing to wait until next year now? Think it over in the comments section below.