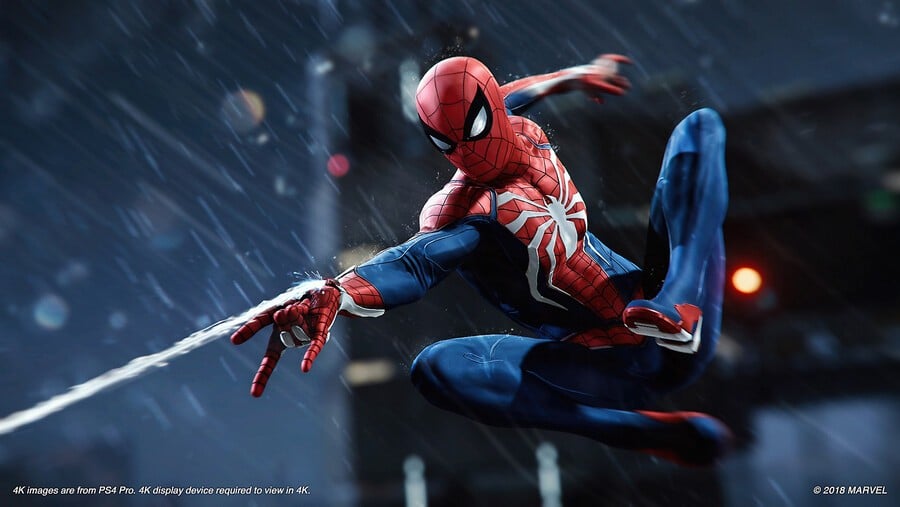 There's a rumour causing a big old stink online right now, and we're not entirely sure why. A subreddit dedicated to video game leaks currently has a popular post all about Insomniac's inevitable PS5 sequel, Marvel's Spider-Man 2. It makes some specific points about the unannounced game, and everyone is getting pretty excited. The problem is that the Reddit post offers no context or proof of any kind -- it's entirely speculative.
According to this post, Spidey's PS5 outing will be revealed this summer, and will launch holiday 2021. It states villains like Venom, Carnage, and Mysterio are set to make appearances. The map will be much bigger, incorporating Queens and Brooklyn in addition to Manhattan. Apparently, you'll be able to play sections as Miles once again, and possibly free-roam as the character. Also noteworthy is that the web-swinging mechanics have been given an overhaul, and you'll be able to choose from three variations depending on your preferences.
The problem with this rumour is that a lot of the supposed information seems pretty likely. We can totally see most of the above proving true when the PS5 title arrives -- someone else suggested a holiday 2021 launch last year, too. However, it's been getting more attention than it really deserves; we initially decided against reporting on this, but seeing other publications spreading it around, we wanted to at least try and steer people in the right direction. Anyone could've written that Reddit post based on what we already know, so let's not get too carried away. Right now, we wouldn't put any stock in this. Again, some of the things listed could be right, and it's fun to speculate, but we just have no idea.
What features do you want to see in Marvel's Spider-Man 2 on PS5? Which villains do you want to fight? Swing into the comments and let us know.
[source reddit.com, via vg247.com]