Forget about backwards compatibility, raytracing, and teraflops for a hot minute – was that audience real or not? You've got to cut Sony a little bit of slack here: it originally intended today's PlayStation 5 deep dive to be presented in front of a live audience of game developers – it never could have accounted for coronavirus culling GDC this year.
Still, the most shocking part of today's presentation – assuming you ignore the fact that over 600k people watched it live and very few will have had a clue what lead architect Mark Cerny was talking about – was that it took place in front of a green screen, with fake silhouettes in the "audience". Except, were they fake?
At first, we thought it was a static Adobe Premiere overlay, but we definitely saw a few movements. Take this gentleman on the far left – he definitely attempts to scratch his face: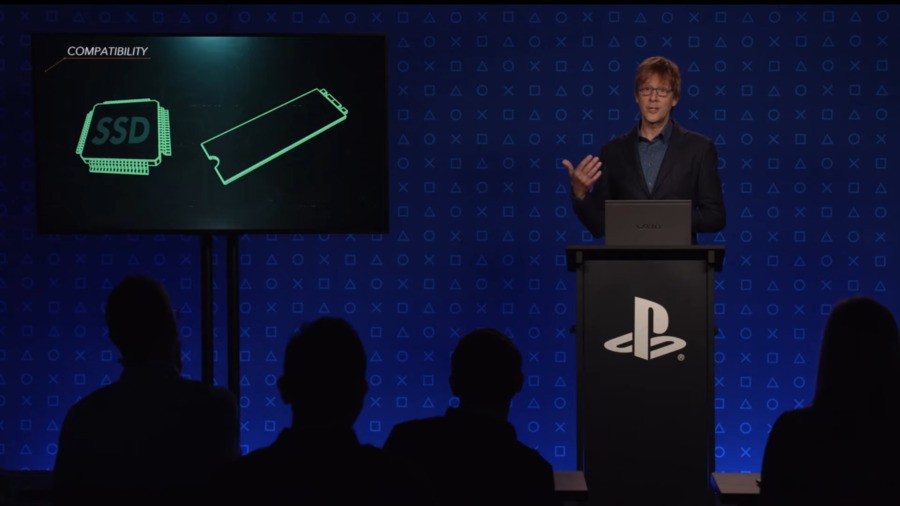 (As an aside, we sincerely hope he used hand sanitizer before doing that – maybe he was given some officially licensed PlayStation handwash. Assuming, of course, he's a real person.)
Honestly, we're undecided about this. There are definitely people in the video, but Cerny doesn't appear to make eye contact with any of them, making us think they're a separate video feed layered on top of the presentation itself. But what do you think? Help us to solve this mystery in the poll and comments section below.