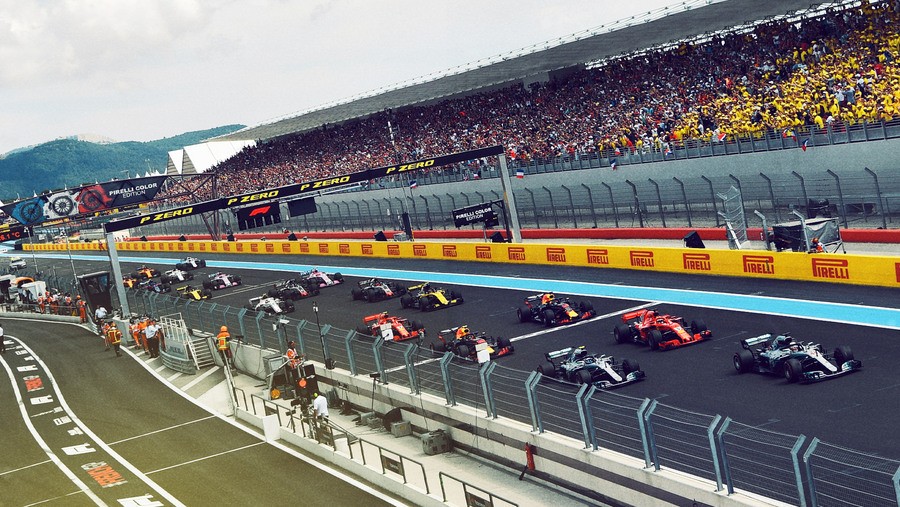 This is an interesting story we bet you weren't expecting. Frontier Developments, the team behind games like Elite Dangerous, Jurassic World Evolution, and Planet Coaster, is set to make official management sims based on F1 racing.
As reported by Eurogamer, the studio has signed an exclusive deal with Formula One that will see it produce four annual F1 management games. The first of these is scheduled to line up with the 2022 racing season, with the last releasing in 2025 -- although later games will rely on the financial success of previous ones.
There are currently no gameplay details, but if you've ever played these types of game before, you'll know roughly what to expect. Looking after racing teams, hiring staff and drivers, buying new equipment with your team's winnings -- it seems like a good match to us.
Apparently, the developer has multiple partnerships behind the scenes -- this F1 deal is just one of them. "We have achieved great success with our own IP and are proven development and publishing partners for the highest profile third party IP," says Frontier's David Braben. If you were wondering, this deal is specifically for management titles; Codemasters still holds the rights to produce official F1 racing games.
What other properties would you like to see turned into management sims? Do you like the sound of an F1 management game? Take a pit stop in the comments below.
[source eurogamer.net]