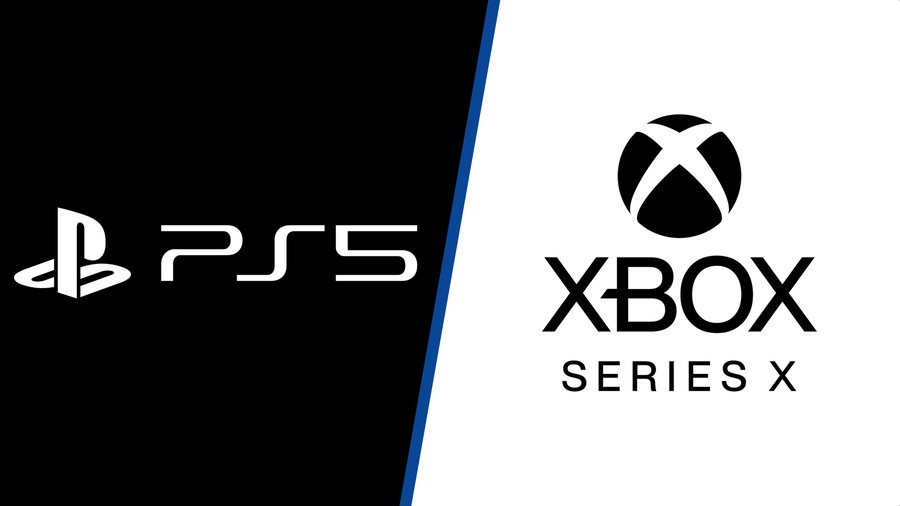 Is PS5 or Xbox Series X more powerful? How do PlayStation 5 and Xbox Series X's tech specs compare? Now that Sony has lifted the lid on PS5's technical specifications, we can work out roughly how the two consoles stack up against each other. Below, we're going to throw together all the tech specs we know about so we can work out which console has the best technical performance.
PS5 vs Xbox Series X Technical Specifications Comparison
Here are all the tech specs for PS5 and Xbox Series X in a handy table. The better specifications are highlighted with bold text. Which next-gen console is more powerful?
Tech Specs
PS5
Xbox Series X
CPU
8x Zen 2 Cores at 3.5GHz (variable frequency)
8x Cores @ 3.8 GHz (3.6 GHz w/ SMT) Custom Zen 2 CPU
GPU
10.28 TFLOPs, 36 CUs at 2.23GHz (variable frequency)
12 TFLOPS, 52 CUs @ 1.825 GHz
GPU Architecture
Custom RDNA 2
Custom RDNA 2
Die Size
--
360.45 mm²

Process
--
7nm Enhanced
Memory
16GB GDDR6/256-bit
16 GB GDDR6 w/ 320b bus
Memory Bandwidth
448GB/s
10GB @ 560 GB/s, 6GB @ 336 GB/s
Internal Storage
Custom 825GB SSD
1 TB Custom NVME SSD
I/O Throughput
5.5GB/s (Raw), Typical 8-9GB/s (Compressed)
2.4 GB/s (Raw), 4.8 GB/s (Compressed, with custom hardware decompression block)
Expandable Storage
NVMe SSD Slot
1 TB Expansion Card (matches internal storage exactly)
External Storage
USB HDD Support
USB 3.2 External HDD Support
Optical Drive
4K UHD Blu-ray Drive
4K UHD Blu-Ray Drive
Performance Target
--
4K @ 60 FPS, Up to 120 FPS
Dimensions
--
151mm x 151mm x 301mm
Weight
--
4.45 kg
Is PS5 or Xbox Series X the More Powerful Next-Gen Console?
On paper, it looks like Xbox Series X is technically the more impressive next-gen console. However, looking at all the facts and figures, it seems PS5 and Xbox Series X will be extremely similar on a technical level. Both have high speed SSDs, both have eight-core processors running neck and neck, and both will make use of expandable storage. There's hardly anything in it, really.
If we're to pick a winner based on the above, it would appear Microsoft has the edge over Sony, but it looks as though PS5's SSD is outrageously fast -- more so than even the Series X. It's a close run race, in other words. Whichever next-gen console you buy, it'll be substantially more powerful than the current-gen machines.