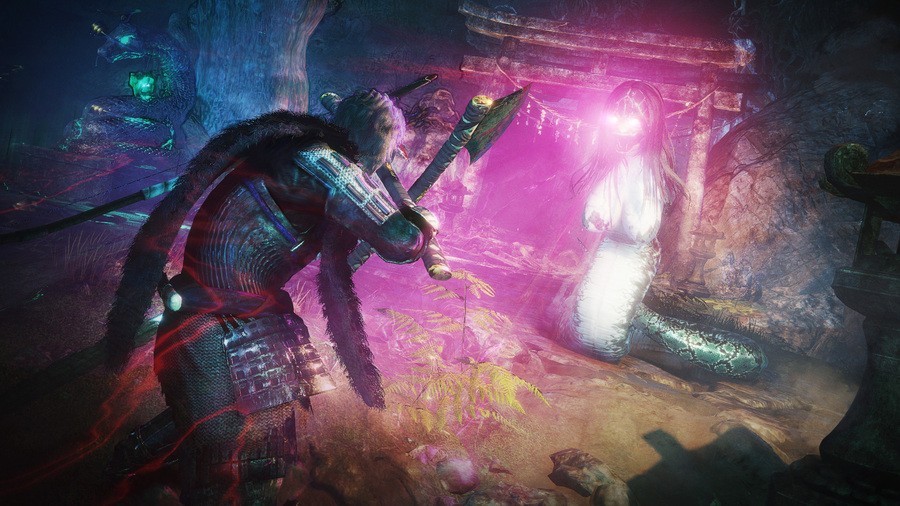 How do you interact with purple Kodamas in Nioh 2? What do you need to give to purple Kodamas? Alongside the usual green Kodamas, Team Ninja has introduced a new type of seemingly adorable creature to the equation. Purple Kodamas can be interacted with, but what are they asking for? Here's how to interact with purple Kodamas in Nioh 2.
How to Interact with Purple Kodamas in Nioh 2
Upon meeting a purple Kodama for the first time and interacting with it, the creature will prompt you to think: "It seems as though it wants something". It does indeed, but what? It would be understandable to assume that purple Kodamas want you to find a certain item in the level and bring it back to them. However, that isn't actually the case.
Purple Kodamas want quite literally anything. Open up your inventory, drop an item in front of it and the creature will take it away from you in exchange for a few new pickups. The rarity of the items it gives you will depend on what you serve up as part of the trade. A rare weapon will yield better results than a standard item, and henceforth.