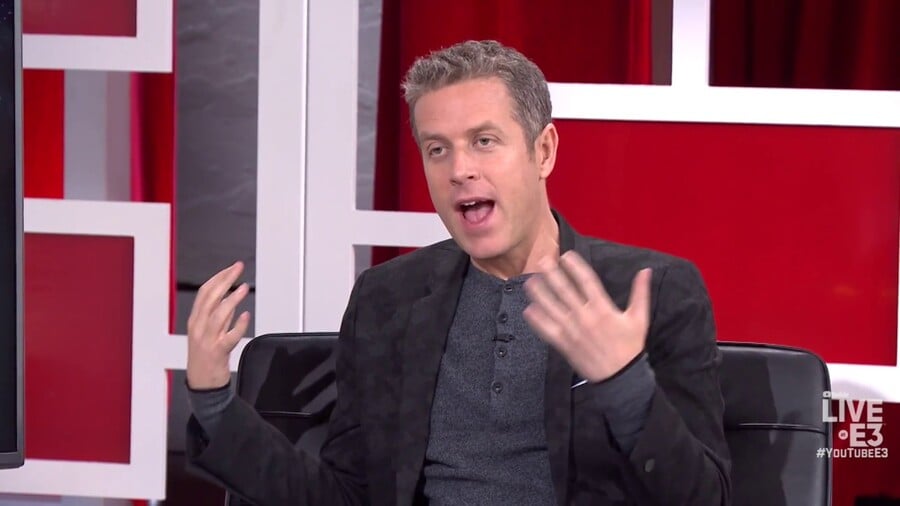 E3 is not the juggernaut event that it once was -- that much is becoming abundantly clear. Sony skipped the convention last year and it's doing so again in 2020. But if there's anything that truly points towards the show's decline, it's the absence of Geoff Keighley. The man behind The Game Awards has participated in E3 for an impressive 25 years as press, producer, and presenter -- but he won't be involved in E3 2020.
Keighley, who has added significant coverage to E3 over the years with shows like E3 Coliseum, revealed that he'll be skipping this year's event through a statement on Twitter.
Sharing details in an interview with GamesIndustry, Keighley notes: "Given what has been publicly communicated about plans for E3 2020, I just don't feel comfortable participating in the show at this time. This certainly wasn't an easy decision to make, but I think it's the right one for me -- and I wanted fans to know before tickets go on sale."
Indeed, the "plans" that Keighley mentions haven't exactly gone down well here on the internet. Touting things like celebrity appearances and putting an emphasis on popular streamers and influencers, E3 is expected to change its style rather dramatically in 2020, although many have viewed this as more of a desperate bid to reach beyond E3's traditionally hardcore audience.
"I absolutely think there's a way forward for the brand of E3. This is just my take, but I think E3 needs to be more digital, global, and inclusive in its approach to connecting gamers and celebrating the industry. It's not really about who buys a booth on the show floor. Anyone who participated in The Game Festival on Steam around The Game Awards probably has a pretty good sense of my vision for how we bring the world together around games," Keighley continues.
As the headline of this article suggests, this is yet another blow to an event that's struggling to stay relevant. It'll certainly be interesting to see how well E3 2020 is received when it takes place this summer.
[source twitter.com, via gamesindustry.biz]