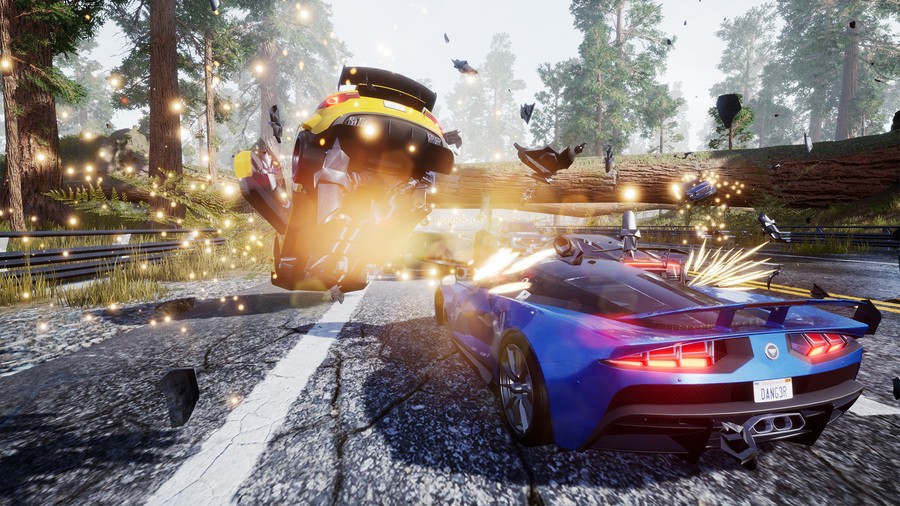 Dangerous Driving was an attempt to revitalise the high-intensity thrills of Burnout, and while it came kind of close in some respects, it didn't quite measure up to Criterion's beloved racing series. Developer Three Fields Entertainment, which is led by ex-Criterion members, has been building towards this goal for some time, but it's fair to say it still has some work to do in order to capture that classic gameplay.
It's clearly not giving up, though, as it's just announced Dangerous Driving 2, a direct sequel to the speedy indie title. The press release makes it sound like this will be an improved version of the same concept with all-new features. The sequel will take place in a "dynamic open world" where you can play against AI opponents, cruise in freedrive mode, and enjoy the "emergent crash mechanics with huge multi-vehicle pile-ups". Online play will return, but split-screen multiplayer will also be included.
Founder and creative director Alex Ward promises this will be the studio's "best game yet", mentioning the inclusion of split-screen, interactive music, and emergent game modes, "as well as addressing the areas we weren't happy with in the last game". Sounds like Three Fields has lofty ambitions, then -- let's hope the studio can finally deliver on its goals this time. The game is scheduled for release later in 2020.
Are you excited for Dangerous Driving 2? Can Three Fields nail the Burnout feel this time around? Floor it in the comments below.
[source gematsu.com]