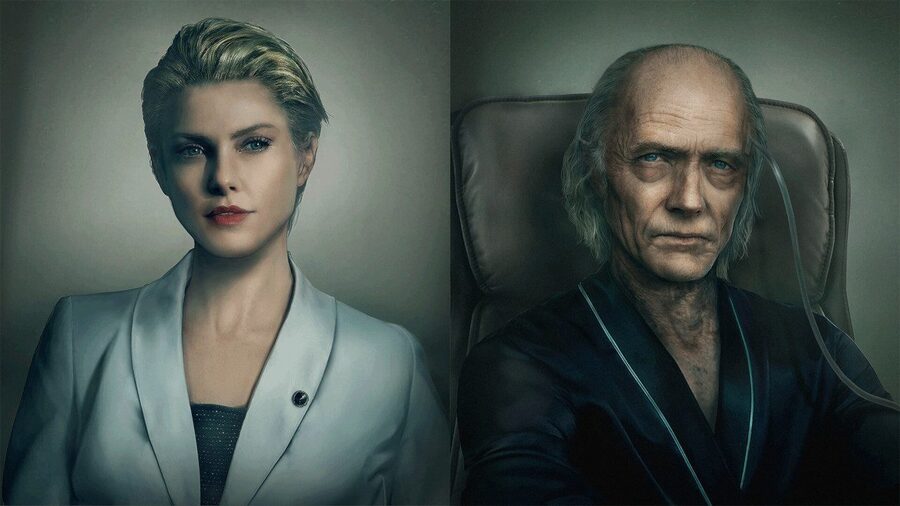 Multiplayer mode Resident Evil Resistance will ship alongside anticipated survival horror remake Resident Evil 3, meaning that it should be worth a shot – even if our initial impressions have been far from enthusiastic. And in the run up to release on 3rd April, publisher Capcom has revealed two new sadistic Masterminds who'll be joining the online component: Alex Wesker and Ozwell Spencer. They'll be accompanied by the previously announced Daniel Fabron and Annette Birkin.
For those of you who aren't familiar with how this mode works, it's an asymmetrical affair where four hapless survivors face off against one cunning overseer. In the case of Wesker, you can expect her to use traps to snare her prey, including carnivorous plant monsters. Spencer, meanwhile, is more direct, plunging Umbrella's depths for the most horrific (and deadly) experiments he can find. Both sound fairly fun to utilise.
As mentioned previously, you'll be able to test out the online spin-off as part of the Resident Evil 3 package in just a couple of months. Are you looking forward to hunting down unsuspecting survivors? Show your inner-colours in the comments section below.
[source blog.us.playstation.com]