The votes are in, and it's time to reveal the top four PlayStation titles of January 2020. If you missed the poll that we posted last week, our Game of the Month vote is now open to everyone -- not just staff. And so for the first time ever on Push Square, the following titles have earned their place through your own praise. Let's take a look at the first winners of 2020.
Coffee Talk is an intriguing little visual novel in which you converse with various cafe customers while serving them their desired drinks. You lot clearly liked it and so did we, with contributor Graham Banas awarding the title a solid 7/10 in our review. "Coffee Talk is a charming visual novel that goes down like a good cup of coffee," he summarised.
You can read our full Coffee Talk review through here
One of January's more notable releases, Pillars of Eternity II: Deadfire landed on home consoles last month and quickly proved to be another engrossing role-playing adventure. Despite some technical issues, reviewer John Cal McCormick quite liked Deadfire, calling it "a 9/10 RPG tragically trapped inside a 7/10 game". John praised its "fantastic" writing, "meaningful" player choice, and engaging combat. Patch up those performance hiccups and we're onto a winner.
You can read our full Pillars of Eternity II: Deadfire review through here
After a long, long wait for the console version, Kentucky Route Zero finally arrives on PS4 in its entirety. Unashamedly weird but undoubtedly wonderful, this one grabbed Graham and refused to let go. He ended up giving the saga a 9/10 in our review, dubbing it "an adventure unlike anything else in video games". Graham highlighted the game's "stunning" visual style, "extraordinary" soundtrack, and wholly unique locations. Well worth checking out, then.
You can read our full Kentucky Route Zero: TV Edition review through here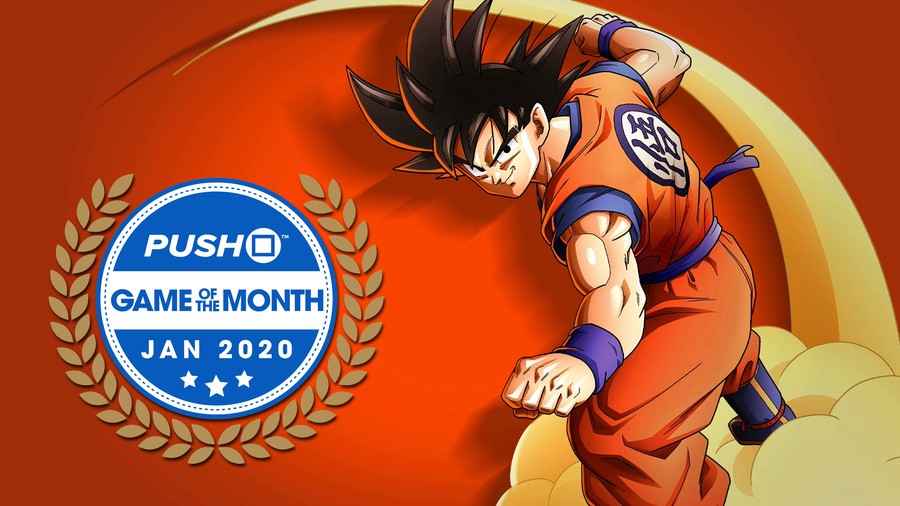 Topping the public vote by a huge margin, Dragon Ball Z: Kakarot is January 2020's Game of the Month. And even though we think it has its fair share of problems, we're more than willing to admit that we had a lot of fun with Goku and the gang in this lengthy adaptation.
"This is quite easily the most accurate retelling of Dragon Ball Z in a video game, and it's packed full of additional character moments and thoughtful little details," we wrote in our 7/10 review.
You can read our full Dragon Ball Z: Kakarot review through here
---
Did you vote for Dragon Ball Z: Kakarot? What was your Game of the Month for January 2020? Remember the month that was in the comments section below.
How Push Square's Game of the Month is decided:
At the beginning of each month, our editorial team looks back at all the games we reviewed in the previous month. Games that were awarded a review score of 7/10 or higher are automatically considered for Game of the Month. Then, on the 7th of each month, we present the nominees to our readers through a public poll. The game that gets the most votes is crowned Push Square's Game of the Month.