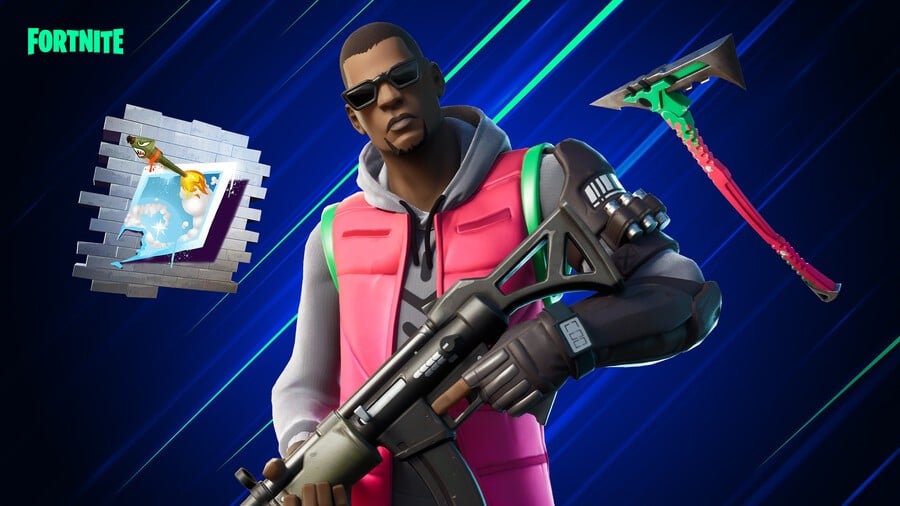 Forget about Dreams, Nioh 2, Final Fantasy VII Remake, and The Last of Us: Part II. Did you know that the Fortnite Celebration Cup can only be played on PlayStation 4? That's right, Sony's current-gen system just bagged itself an exclusive with the biggest video game in the world and it didn't have to fork out a single penny to make it happen.
We're only partly kidding with you too. The Fortnite Celebration Cup takes place across the weekend of 15th-16th February and introduces a new regional leaderboard which comes with its own set of rewards depending on your placement. Ranking in the top 50% will net you a "Take Cover" spray, making it into the top 25% awards a "Wild Accent" pickaxe, and being one of the very best in the top 5% comes with a "Tango" outfit. That's just on the first day, however, as the second set of 24 hours gives players the chance to win part of a $1,000,000 prize pool.
Yes, this tournament can only be found on PS4, but it becomes about as part of Epic Games' tournament strategy which targets certain player bases at random intervals. Funnily enough, PlayStation still felt the need to state that "The Fortnite Celebration Cup is in no way sponsored, endorsed, or administered by Sony Interactive Entertainment." Do you think you'll take part across the weekend in question? Scavenge for materials in the comments below.
[source blog.us.playstation.com]