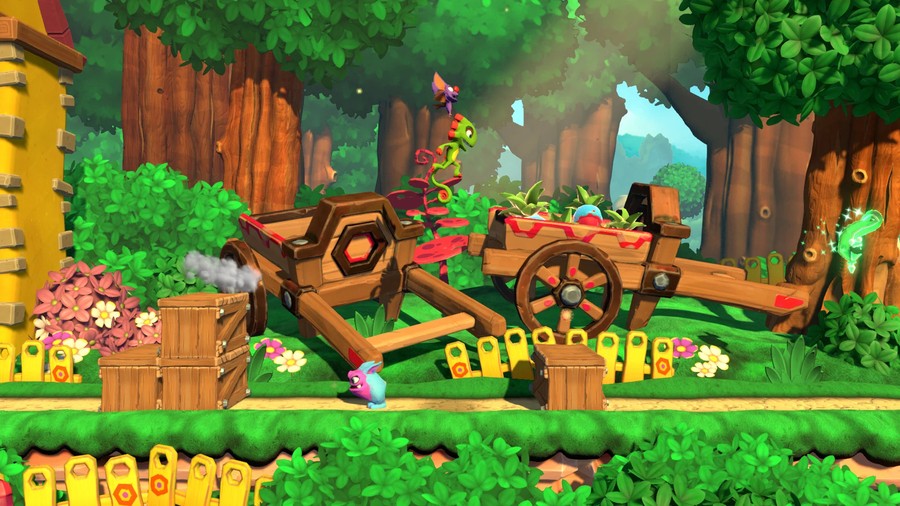 The original Yooka-Laylee was an okay attempt at reviving the 3D collectathon platformer, but Playtonic Games scaled down its ambitions for the follow-up, delivering a far better executed side-scroller. Yooka-Laylee and the Impossible Lair is well worth playing, but if you've yet to dive in, we'd suggest holding off until the end of this month.
A free demo for the game has been announced, and it will of course allow you to give the title a shot before you hand over any cash. It arrives on PlayStation 4 on 30th January, and will include "an assortment of vibrant and exciting 2D levels" as well as some game-altering Tonics and access to the titular Impossible Lair. Also, any progress you make in the demo will carry over to the full game should you purchase it, which is always nice.
If you're hankering for a colourful and compelling 2D platformer, you should definitely give this demo a go. Will you be checking out this free trial? Have you already played Impossible Lair? Let us know your thoughts in the comments below.
[source twitter.com]