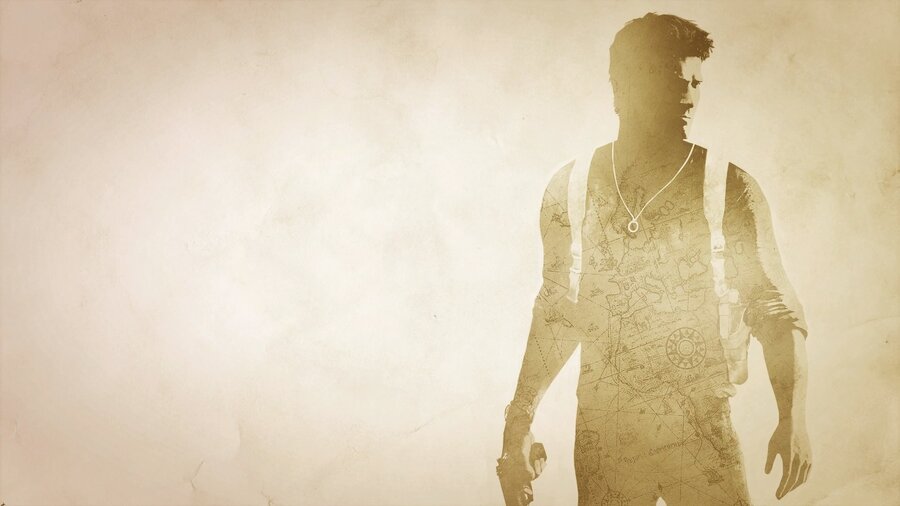 Have you played Uncharted: The Nathan Drake Collection? It seems absurd to be asking this question on a website with a readership dominated by PlayStation enthusiasts, and yet I know one or two of you exist. Yes, that includes you sheepishly reading this article – exactly why haven't you finished Naughty Dog's critically acclaimed trilogy yet?
I'm kidding obviously, sometimes there are just series that we all miss out on – it happens. With the Bluepoint remasters of last generation's defining action-adventure titles free on PlayStation Plus this month, though, I'm here to tell you why you absolutely must take the time to enjoy three of the best set piece-laden romps available on consoles.
In truth, the PlayStation 3 games are beginning to feel a little long in the tooth. Uncharted: Drake's Fortune is, incredibly, over 12 years old – and it shows. As a third-person shooter, this is simplistic as it gets, with rote gun-toting grunts for you to clean up among arenas filled with knee-high walls. You can even feel the PlayStation 2 design blueprints, as protagonist Nate temporarily hops aboard a jetski.
And yet, it was revolutionary at the time, because it introduced a cast of characters that fans still care deeply about today. In that sense, you absolutely must soldier through the first game, if only to understand the arc of its stars. There are some great moments, too; the discovery of a German U-boat stranded in a waterfall was mind-boggling at the time – and remains jaw-dropping today.
But the sequel is a refinement of everything that the first game does well and is in the conversation for the greatest follow-up of all time. Not only is the story-telling stronger, but the gameplay is also more rounded, with better platforming sequences, more memorable set-pieces, and a fiesta of challenging combat bowls. Not even a dismal final boss fight can sour the overall experience.
Uncharted 3: Drake's Deception – developed simultaneously with the generation defining The Last of Us – had big shoes to fill, then, and many would argue that it can't quite hit the same dizzying standards. Naughty Dog approached this project from a "set piece first" perspective, and meandering plot threads including a pirate ship sequence show it.
But it's still an explosive experience, with the stakes raised so high that you'll find yourself jumping out of planes. The developer realised with Uncharted 4: A Thief's End that it needed to turn down the volume a bit lest it end up with its own Moonraker moment, but if you're a fan of Michael Bay-esque bombast then the series' third game is pure popcorn adrenaline.
The bottom line is that all three titles are exceptionally entertaining, and pretty much essential if you're a fan of single player games. Each of the campaigns can be beaten in approximately ten hours, so there's 30 hours of top-notch entertainment on offer here – not bad, when you consider that you're getting it all as part of a subscription you've presumably already paid for.
Here's a suggestion for you: bring together your family and friends and let them watch you play. Unlike most video game franchises, Uncharted is particularly popular because non-gamers can relate to the characters, and you'll probably find the experience surprisingly social – despite the games being specifically designed for solo players only.
If you enjoy what you play, then it's perhaps worth mentioning that Uncharted: The Lost Legacy, a standalone spin-off starring some of the characters from Uncharted: The Nathan Drake Collection, can be downloaded for free as part of PlayStation Now. And meanwhile, both PS Vita title Uncharted: Golden Abyss and PS4 smash hit Uncharted 4: A Thief's End can be purchased for peanuts.
While it had a slow start to life, Uncharted is now one of the most recognisable franchises in gaming, and the rumour is that Sony has set up a brand-new studio specifically to develop new entries in the series. This is good news as far as I'm concerned because few other franchises scratch the same itch as the treasure hunting hit – and I'm sure you'll agree once you beat the Nathan Drake Collection.
---
Are you one of the few that's never played an Uncharted game? Will you be giving the Nathan Drake Collection a go now that's it's free with PS Plus? Search for hidden treasure in the comments section below.