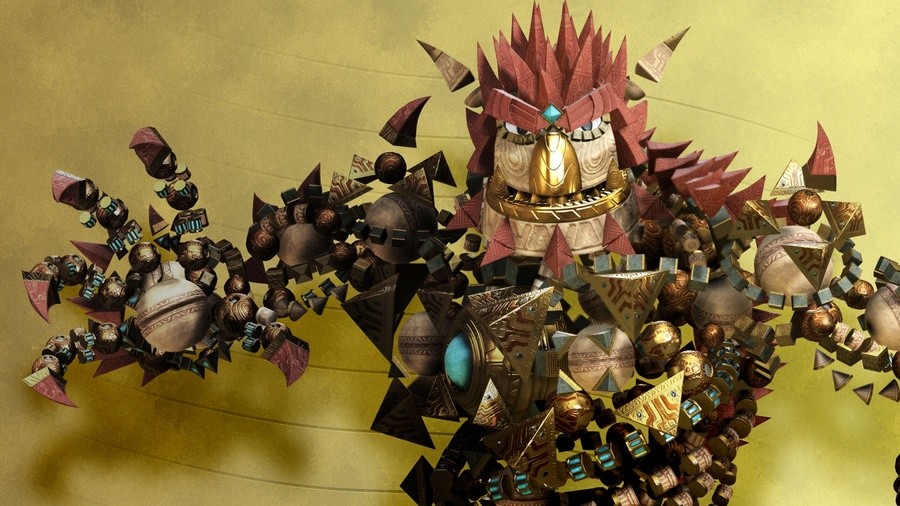 Horizon: Zero Dawn, Dreams, and a couple more PlayStation 4 exclusives might be heavily rumoured to be headed to PC in the future, but don't worry, the console's true system seller and biggest title of the lot isn't going anywhere. We know you were all waiting with bated breath and now we can officially confirm that Knack and Knack 2 will not be ported to Google Stadia. Hurrah!
The PS4 launch title and its 2017 sequel have quite clearly been on your minds ever since Kotaku's Jason Schreier reported that "three people familiar with Sony's plans" stated that Sony exclusives would be making their way to other platforms, so it brings us great joy to share this news with you all. As you can see below, one forward-thinking Twitter user asked the official Google Stadia account if Knack 5 would be releasing on the video game streaming service, to which it replied with: "We don't have news to share about the availability of Knack in Stadia, but we plan on having a robust lineup of games and will continually add new content as it becomes available."
We're not entirely sure what happened to Knack 3 and Knack 4: The Knackening, but it's safe to say that the titular character will remain exclusive to PlayStation -- for now at least. Who knows whether the Epic Games Store will come along with a compelling offer for the little blighter. Will you be able to rest easy tonight in the knowledge that Knack won't be headed to other platforms any time soon? We certainly hope so, but confirm your joy in the comments below.
[source twitter.com]