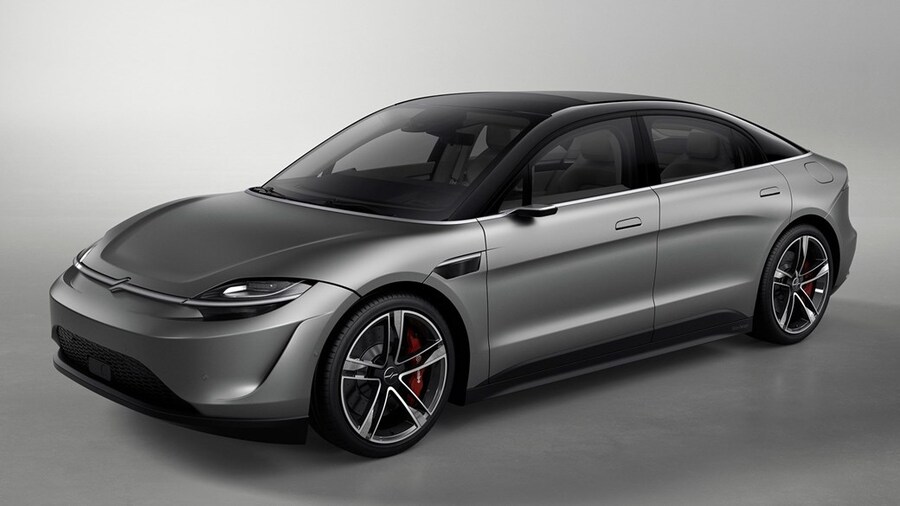 Thought the days of Sony revealing robotic dogs was over? The company is in a much healthier financial position right now, and so it's back to its experimental best. Case in point: the organisation announced a concept car named the Vision S during its CES 2020 press conference overnight. The electric vehicle is a prototype, which has been custom built to showcase the firm's sensors and on-board entertainment tech.
What's it got that your Mum's clapped-out Astra doesn't, then? Well, as opposed to a standard dashboard, there's a giant panoramic screen. Even more impressively, the vehicle is outfitted with innovative sensors, allowing the car to detect who's inside it. You can use gesture controls to control it, and it can analyse the road in front of you. This data can then be used to assist the driver, adjusting the steering, for instance.
While it doesn't appear that the organisation has any plans to get into the automotive industry, it clearly intends to sell its technology to more established manufacturers. It's an interesting change of direction for the Japanese giant, but it seems to recognise where its strengths lie these days. Chief executive Kenichiro Yoshida reiterated multiple times that Sony now considers itself a Creative Entertainment Company, and he stressed that the firm's aim is to use technology to both stir emotions and improve lives.
[source bbc.co.uk]