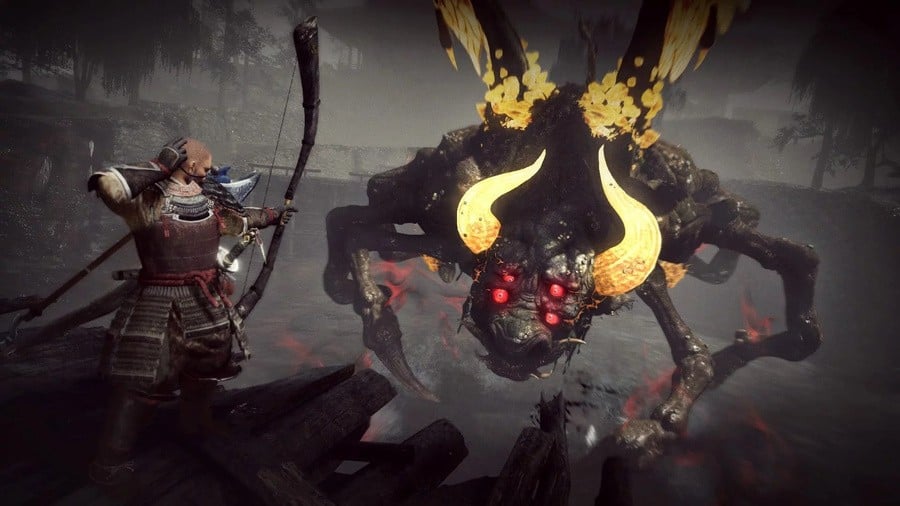 The original Nioh has always allowed you to summon a friend to help out during a particularly difficult boss fight or to simply offer extra support, although co-operative functionality was restricted to just two players for the vast majority of the experience. The game did allow you to team up with two players once you tried out the Abyss Mode, but Nioh 2 plans on expanding that support to the entire game when it launches in March.
Revealed as part of a Japanese livestream which has been translated by Twitter user @bk2128, a three-player co-op mode allows you to play the full game with friends -- adding more enemies to each map in the process should you call for said back up. It's clear that developer Team Ninja isn't going to let you off lightly, although you won't have to worry about other players stealing your loot. Item drops are exclusive to each participant, a feature you're actually given the option of turning off in other loot-based games.
Meanwhile, you'll also have the ability to customise the look of the beast you'll turn into upon the activation of Yokai Shift. Detailed in the tweet above, it looks detailed and complex enough. Do you think you'll play Nioh 2 with friends when its release date rolls around? Pick your teammates in the comments below.
[source wccftech.com, via twitter.com]