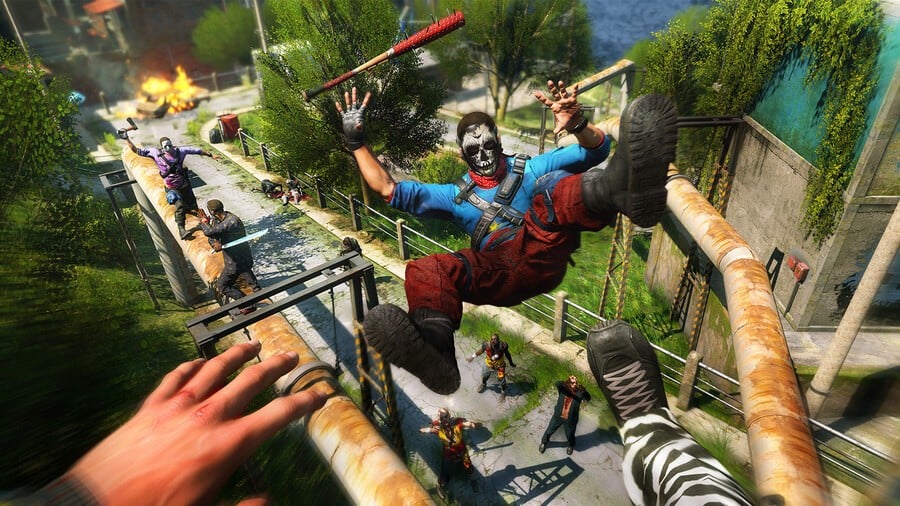 What is Dying Light: Bad Blood? Well, in a nutshell, it's Techland's take on battle royale. It's been in development for quite some time -- we first learned about it roughly two years ago. Bad Blood puts 12 players in one map, and pits them against the hordes of infested as well as each other in order to survive. The winner is the last remaining player alive. Currently, it's only available on PC in early access.
Why the heck are we talking about a darn PC game on Push Square, we hear you ask? The answer is pretty cool; if you own Dying Light on PlayStation 4, or any platform for that matter, you can grab Bad Blood -- on PC -- for free. It's part of the developer's celebrations for the game's fifth anniversary. If you bought the game way back in 2015, you can claim a copy of this interesting multiplayer offshoot for no extra cost. Visit this website to submit your details.
As to whether or not Dying Light: Bad Blood is coming to PS4, it seems to be happening. On the game's official site, Techland confirms console ports of Bad Blood are in the works. It appears that, once the game is done and out, it will go free-to-play for all. Until then, if you're curious to give this a try, the PC version is a freebie.
What do you think about this? Will you be checking out Bad Blood on PC? Do you still play Dying Light on PS4? Don't let it get dark in the comments below.
[source vg247.com, via dyinglightgame.com]