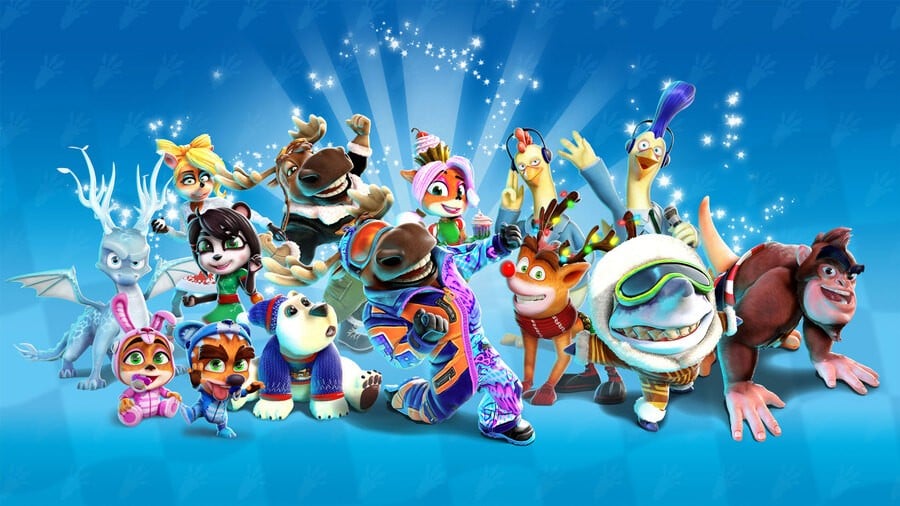 It's time for our regular festive treat in the form of WAYP, this time with a wintery twist. Oh, who are we kidding? It's the same old WAYP as every week, we're just publishing this one a few days prior to Christmas. Hopefully you plan to be snuggled up somewhere warm and not braving the high street.
Sammy Barker, Editor
I've owned the two South Park games for what feels like an eternity, but I've only just started to play them. The Stick of Truth is a genuinely excellent game so far, and a great example of a licensed title executed properly. I'll finish it soon, but I'm looking forward to The Fractured But Whole afterwards.
Stephen Tailby, Associate Editor
This weekend I probably won't have much time for games, but I would like to explore the wonderfully wacky Wattam a little more. I have a few games on my Christmas list, so hopefully by next Saturday I'll have much more to tell you about.
Liam Croft, Senior Staff Writer
I've gone back to Assassin's Creed Odyssey to check out all the DLC I missed along with hopefully grabbing the Platinum Trophy in the process. And since new releases have completed dried up for now, I'll hopefully be doing the same for a few other games.
Graham Banas, Reviewer
With all the good sales lately, more and more games I've wanted are joining my backlog. I finally have Falcon Age so I'm playing through that before I dig into a handful of other titles. Killing Floor 2 has new content. Likewise Battlefield 5. Plus, I just bought Shadow Warrior 2. And I've still barely even touched Outer Worlds!
Jade Sayers, Reviewer
This Christmas I'm getting in the festive spirit by playing some Yakuza 0. Nothing says Christmas like organised crime! When the family come round, I'll be pulverising them at some Knowledge is Power and then lauding it over them for the rest of the holiday period.
Jamie O'Neill, Reviewer
Starting with Super Star Wars, I'll play retro Star Wars games to celebrate the release of Star Wars: The Rise of Skywalker. I enjoyed Episode IX, although it's consistently daft – with frenzied pacing like watching all the cutscenes from an action video game – yet the cheesy fan service appealed to me as a smitten Star Wars fan.
---
These are the games keeping us busy this festive period, then, but what about you? What will you be playing over the Christmas break? You know what to do in the comments section below. Merry Christmas all!