Alongside our staff-voted Game of the Year awards, each of our writers have crafted their own personal lists, covering their top five PlayStation 4 titles of 2019. Today, it's the turn of senior staff writer Liam Croft.
My thoughts on Days Gone are rather well documented on Push Square -- a game I was very quickly losing interest in until I reached a very specific part of the story. Then things really kicked into gear. Oregon makes for an interesting setting, the narrative eventually grips you, and the game's undead horde tech is endlessly impressive. It's never anything more than a strong 7/10, but a sequel could make for something special. There's just something about Days Gone that works really, really well.
I couldn't think of a better way of spending the summer than helping out detective Yagami solve the cases of his past in Judgment. Representing a clean break from the Yakuza franchise, it brought with it the excellent brawling mechanics you've come to expect along with all-new crime-solving features. However, in true SEGA fashion it all spirals out of control the closer you edge to its conclusion with twists, turns, and double-crosses, making for one of the most fascinating, engaging, and enjoyable narratives of the year.
My nostalgia lies with Resident Evil 3: Nemesis, which perhaps makes this remake of the franchise's second entry all the more impressive. Capcom managed to faithfully reimagine one of the best settings in horror history with the RCPD police station, while its inhabitants are just as terrifying. Mr X has to go down as one of the most foreboding enemies of all time. Adopting the Resident Evil 7: Biohazard inventory system works like a charm, while the switch in camera angles puts you in the thick of the action. The best remake of all time? It's up there.
Star Wars Jedi: Fallen Order is probably the most fun I've had with a video game all year. A love letter to the prequels borrows from Dark Souls to create a combat system that does the lightsaber justice, complemented by an array of planets to use the force on. It's the plot which really stands out from the pack, however, with some of 2019's best storytelling resorting to galactic references sparingly so that it ensures the original story can stand on its own two feet. Not the most original experience of the year, but something Star Wars fans cannot miss.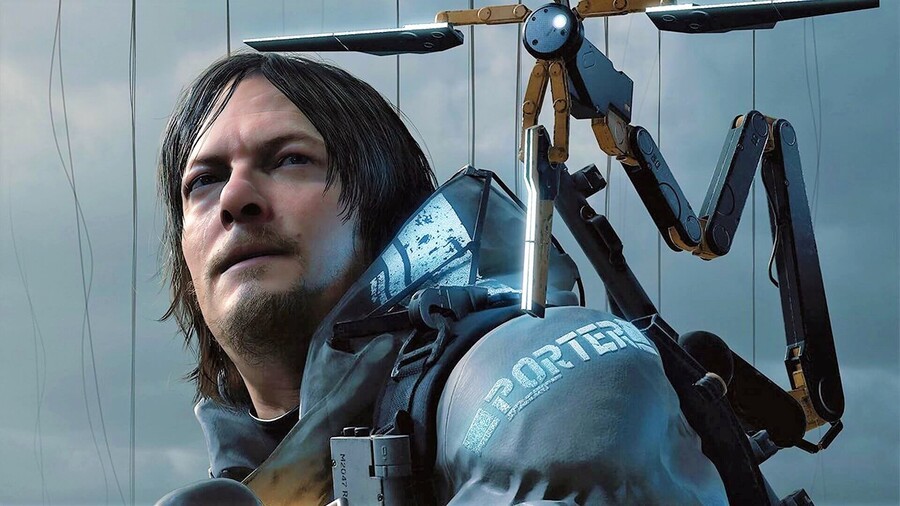 There's nothing else out there quite like it, is there? Death Stranding has to be the most unique AAA game of the PlayStation 4 generation, which in the process lays the foundations for what could be a new genre. Social elements make every delivery across the United Cities of America different, but it's the story that links them all together, and it kept me coming back for more. Kicking into overdrive just past the halfway point, it's an unforgettable, whirlwind tale which gives Metal Gear Solid a run for its money. Unabashedly different, Death Stranding is 2019's masterpiece.
---
Do you agree with Liam's personal Game of the Year picks? Whatever your opinion, feed us your thoughts in the comments section below.