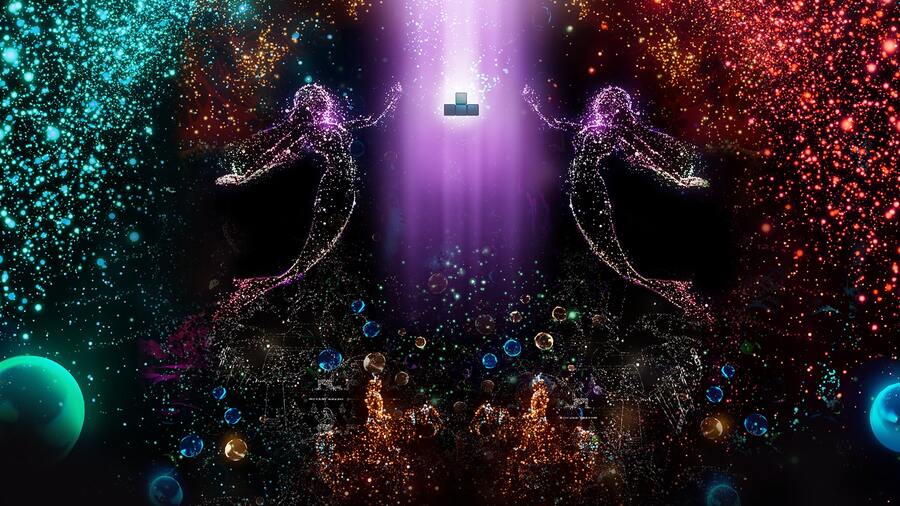 Ever since Tetris Effect first cleared lines on PlayStation 4 last year, fans have been wondering when they'll be able to get their hands on the soundtrack. As you'd expect of a highly music-driven title, the songs included in the game are fantastic, and many want to see the OST available as a separate purchase. The good news is that it's coming pretty soon, courtesy of Limited Run.
As is the fashion, the Tetris Effect soundtrack will primarily be available on vinyl. There will be two editions to pre-order from 22nd November. The first is a two-disc set which contains 17 of the game's most popular tracks ($34.99), while the other -- pictured above -- has the full 40-song soundtrack across five records ($99.99). Both editions also come with a digital download for the full soundtrack. This digital edition will also be available for separate purchase from Enhance Games' Bandcamp page early next year.
Also coming at the start of 2020 is a new physical version of the game itself. This Limited Run edition will come with reversible cover art, which is nice. Finally, a free dynamic theme based on the final stage of the game is available right now on PlayStation Store.
Are you still enjoying the mesmerising Tetris Effect on PS4? T-spin into the comments below.