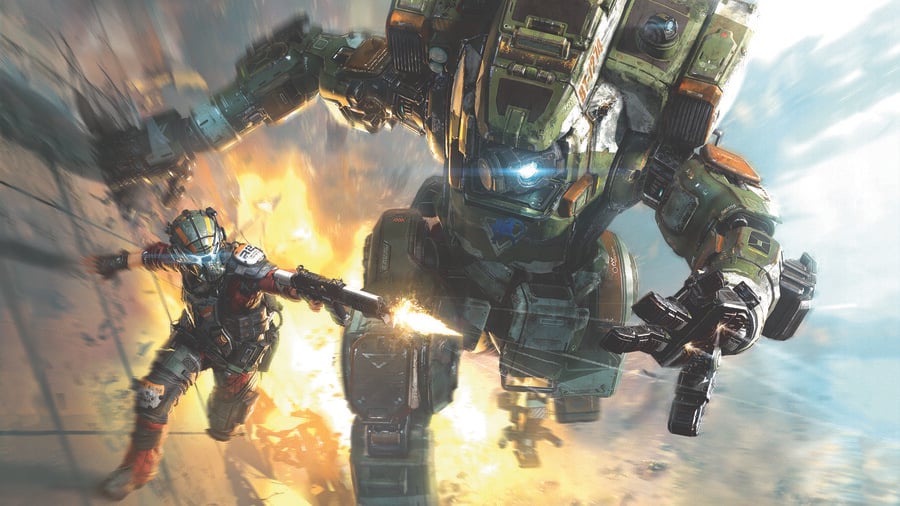 PlayStation Plus' line-up for the month of December 2019 was announced yesterday, and as per usual, the response was mixed to say the least. The less said about Monster Energy Supercross: The Official Videogame the better, but it's the inclusion of Respawn Entertainment's Titanfall 2 where subscribers really seemed to take issue. And I get it. I completely understand where you're coming from. After years of bargain bin sales that priced the first-person shooter at less than £5.00, it represents poor value for money when the likes of Bloodborne and Detroit: Become Human have been handed out in previous months. However, does that really matter? Titanfall 2 is one of the very best shooters of the generation, and I'm willing to bet that the vast majority of you still haven't played it.
Simply put, before the likes of Apex Legends and Star Wars Jedi: Fallen Order, EA's Respawn Entertainment created one of the PlayStation 4's best single player experiences. Indeed, a fully-fledged multiplayer offering comes packaged with the adventure of pilot Jack Cooper and Titan BT-7274, but it's the time the twosome spend together where the game truly shines.
That's thanks to a lengthy campaign where every level introduces a new idea, toys with it, and then discards it for something else completely. It's a title which manages to stay fresh in a genre that's done to death, and even when you think it's done for the day, it serves up one of the best FPS scenarios of the generation. For those who have played it, you know what I'm talking about. Effect and Cause.
Combine all those impressive mechanics that make each and every mission feel memorable with a robust multiplayer experience that'll now see its player count surge, I think you actually have the recipe for one of PlayStation Plus' best offerings yet. Sure, you could have purchased Titanfall 2 a couple of months back for less than a McDonald's meal, but were you ever actually going to do that? The game has been on the market for three years now, so I'm not so sure.
Now, with the entry barrier lowered to literally nothing more than download space, there are no excuses. With a new, healthy community on its way and a phenomenal single player experience on hand to ease you into the wonderful world of Titanfall 2, why wouldn't you want to be a part of it? You're not making a great saving when it arrives on PS Plus next month, but make sure you don't skip on what Titanfall 2 has to offer around Christmas time.
---
Are you going to give Titanfall 2 a shot through PlayStation Plus? Place your vote in our poll and then drop into the comments below.