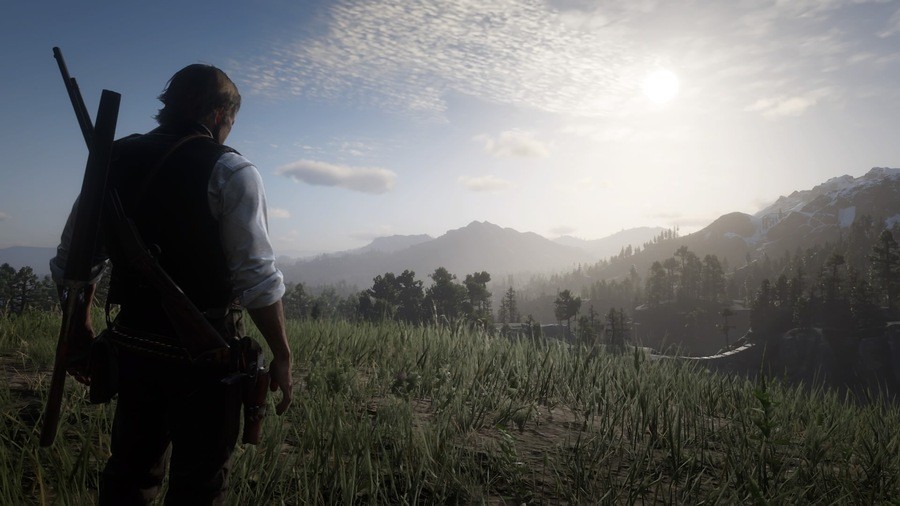 Oh boy, where do we even start with this one? This particular rumour originally stems from a different rumour that was doing the rounds years ago. Following the launch of Grand Theft Auto V, there was a lot of speculation that Rockstar was working on a new property -- one with a medieval setting that was conveniently called 'Project Medieval'. Obviously nothing came of it, but said speculation was followed by yet another rumour that development of this historical title had been put on ice as Rockstar went on to release Red Dead Redemption 2.
At the time, the whole thing didn't mean much. Developers as big as Rockstar can often have a number of totally new projects in the oven, even if most of them never leave the concept phase. Fast forward to November 2019, however, and the rumours of an open world title with a medieval setting from Rockstar have resurfaced in a somewhat believable way.
It's a job description on Linkedin that's sparked things off this time around. The now edited page for Rockstar artist Pawas Saxena previously said that he was working on environmental design that has a focus on "medieval architectural style". The jump in logic is clear to see, even if the evidence is far from conclusive.
Since the Linkedin post was discovered, a Reddit user who claims to have a reliable source says that Project Medieval is back in development, and it's set to be Rockstar's next game, releasing in early 2021. It'll apparently have an emphasis on sword fighting and one-on-one duels. But let's face it: anyone could concoct a post like this after hearing about the aforementioned "leak" on Linkedin.
So what do we think of all this? Well, the only game that's guaranteed to be in some form of development over at Rockstar is Grand Theft Auto 6. Frankly, you'd be mad to think otherwise. But outside of that, it's tough to say what the company could be up to. Bully 2 rumours continue to pop up every now and then, but there's never been any concrete news. Ultimately, the guesswork is just about as shaky as this latest Project Medieval rumour.
What we do know is that Rockstar has been hiring for a next-gen, open world project for quite some time. Grand Theft Auto 6? Bully 2? Project Medieval? One of those options seems a lot more likely than the other two (hint: it's the sequel to the best selling video game of all time), but who knows. As is usually the case with Rockstar, we're just going to have to wait and see.
What do you think Rockstar is working on? Would you be interested in a Rockstar title with a medieval setting? Sharpen your blade in the comments section below.
[source in.linkedin.com, via reddit.com, gamesradar.com]