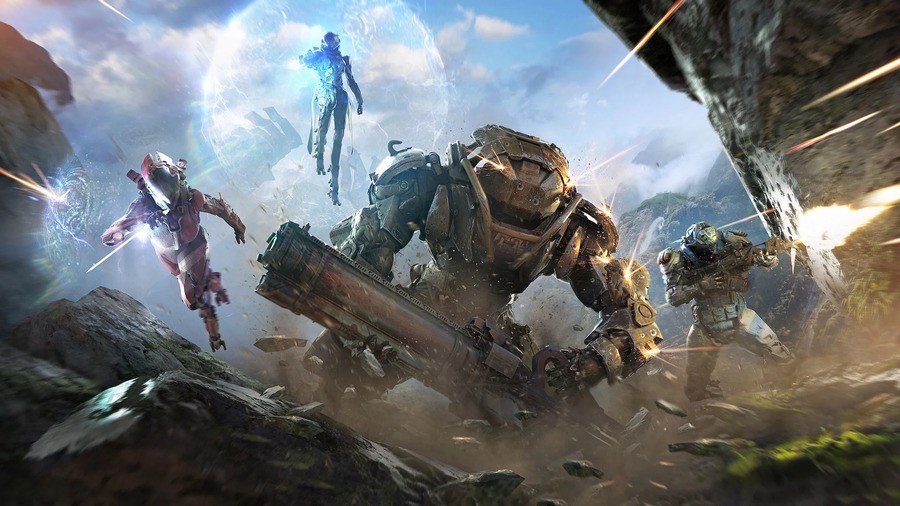 ANTHEM's incredibly rocky road from launch to the game a handful of people might still be playing today is very well documented, so let's cut right to the chase. According to a new report from Kotaku, developer BioWare has big plans for its looter shooter that will completely overhaul the entire experience -- dubbed internally by the team as ANTHEM Next or ANTHEM 2.0.
The ever-reliable Jason Schreier states that while not even a distribution method nor a timeline to release are set in stone just yet, BioWare is planning on completely changing the game's mission structure, loot, and open world. "We spent a few months just tearing it down and figuring out what needed to change fundamentally (a lot), and we've been rebuilding for another few months since."
Both of BioWare's offices are said to be lending their support to the rebuilding process which includes breaking up the world map into pieces and taking a serious look at what the studio considers a mission. This leads us to believe that the monumental update is still a long ways off.
With the PlayStation 5 just a year away, could this be a project that is aiming for the next generation of consoles rather than being a simple update to the current PlayStation 4 title? Final Fantasy XIV Online: A Realm Reborn is proof that these sorts of revitalisation efforts can work out well, so we wouldn't be surprised to see publisher EA try and pitch ANTHEM all over again once the PS5 is in all of our homes.
Would you be interested in checking out the looter shooter if it was modified heavily? Choose your Javelin in the comments below.
[source kotaku.com]