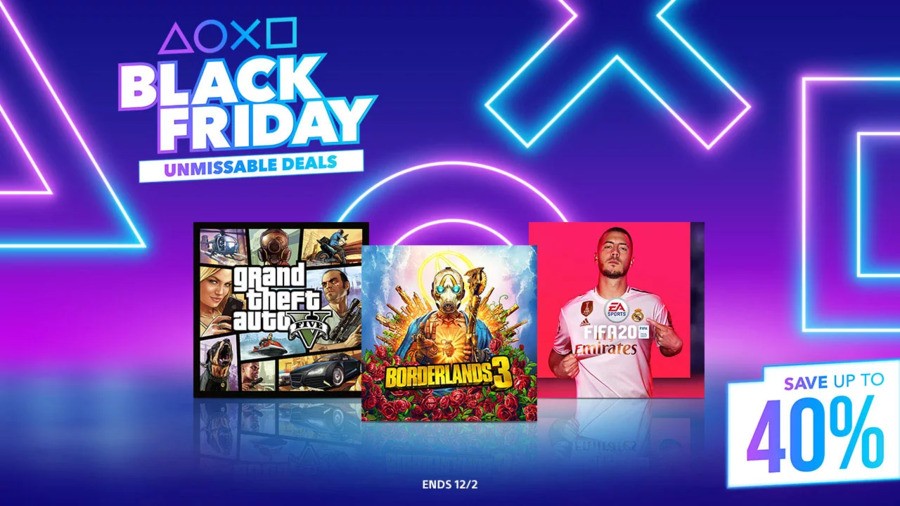 Black Friday 2019 won't officially get underway until next week, but don't think that's going to stop your corporate overlords from getting the jump on the commercial holiday and squeezing every dollar out of your tightly sealed wallet early. Unsurprisingly, the PlayStation Store is getting in on the action from tomorrow, with a bumper sale set to run from 22nd November through 2nd December. This is true of both North America and Europe.
There are two phases to the rollout in the United States, with the first batch of games scheduled to go live "early morning". Among the reductions are Catherine: Full Body ($20.99), Monster Hunter: World ($14.99), Persona 5 ($9.99), and The Witcher III: Wild Hunt ($11.99). These will be followed by a further set of offers from 24th November, spanning Days Gone ($19.99), Marvel's Spider-Man ($19.99), and MediEvil ($20.09). Call of Duty: Modern Warfare will also drop to $49.79 from 29th November.
Europe is also dividing its promotion into two stages, with more offers scheduled to be made available from 29th November. From the initial batch of cut-price titles, highlights include Blood & Truth (£15.99), Resident Evil 2 (£15.99), and Spyro: Reignited Trilogy (£17.49). In addition, both regions will be offering 25 per cent discounts on PlayStation Plus subscriptions, so this is a great opportunity to extend your existing membership as we approach the full unveiling of the PlayStation 5.
You can view the full set of offers for North America and Europe through the respective links, but be sure to check back and let us know exactly what you'll be buying in the comments section below.
[source blog.us.playstation.com, via blog.eu.playstation.com]