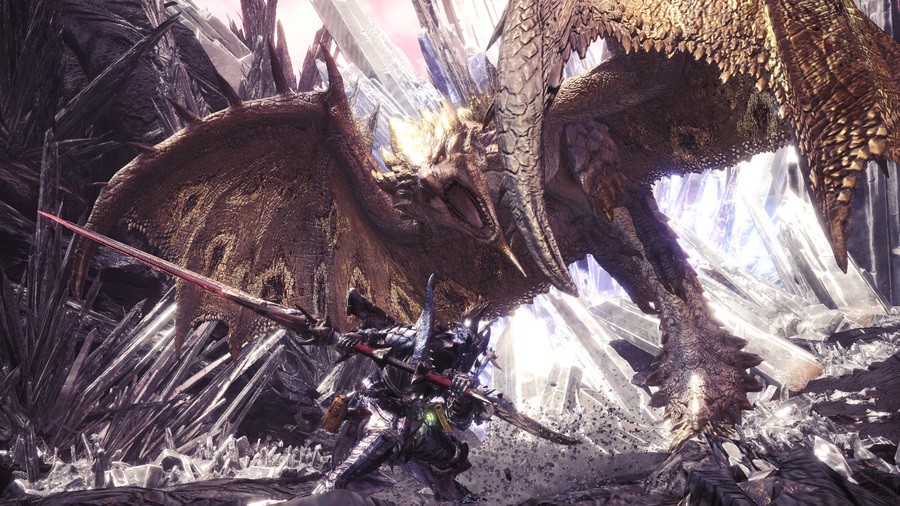 Two highly anticipated event quests have appeared in Monster Hunter World: Iceborne, and they're well worth completing if you want to get your hands on some of the game's most powerful weapons and armour. The first is titled A Glance of Silver and sees you go up against a Silver Rathalos, while the second is called The Moon Is a Harsh Queen, and tasks you with taking down a Gold Rathian. You need to have a Master Rank of 70 or over to accept these quests.
Both of these rare beasts can be incredibly dangerous foes -- for god's sake, make sure you're resistant to fire -- but again, slaying them is worth it. The Gold Rathian's weapons are some of the best that Iceborne has to offer (although not every weapon type gets access to them), while the monster's armour boasts some hugely useful skills (the set bonus breaks the cap on Divine Blessing, for example) and it has a lot of decoration slots. Silver Rathalos' offerings aren't quite as impressive at first glance, but its armour has the fantastic Critical Boost as well as some nice set bonuses depending on your style of play.
Will you be hunting these winged foes this weekend? Bring your best character builds to the comments section below.
[source twitter.com]