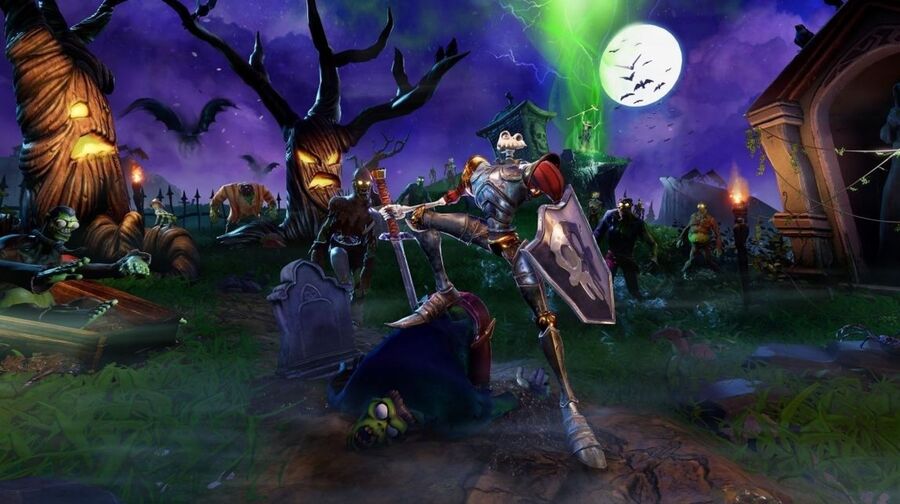 October was a busy month both for releases and game music in general. Let's dive in with five of PlayStation 4's best soundtracks of last month.
Kicking things off, we have yet another score from Push Square's favourite, Austin Wintory. Is anyone keeping count? This must be his tenth time on these lists this year! This time, the intriguing score accompanies the equally intriguing adventure from developer A Brave Plan, helping to add an extra layer of mystery to the whole affair. The end result comes off feeling like a post-rock album, and it's fascinating to behold.
Ah, MediEvil. A classic sound for a classic title. This is one of the earliest brand mascots for PlayStation, and the Henry Selick-esque environments are partnered with the outstanding score from Andrew Barnabas and Paul Arnold -- composers of the original score as well as the remake. Whether it be some of the new music crafted for the remake or the popular returning melodies, there's a lot to love.
What would a great RPG be without a great score? Obsidian's newest release has been rather popular since release, with so many different elements to be impressed by. One of the best parts though might just be the soundtrack. Justin E. Bell has crafted a truly spectacular score here.
Sarah Schachner is another composer, much like Austin Wintory, who pops up on these lists pretty often. Able to make wholly unique and interesting scores, her track record is rather impressive. Between Anthem and Assassin's Creed Origins -- a game which may have the best main theme of this generation -- there's a lot to like, and her score for Activision's annual shooter is yet another triumph.
Scntfc's score for Night School Studios' previous title, Oxenfree, had a bit more of an air of mystery to it given the subject matter, but the score for Afterparty goes in the other direction. A game built around a drinking contest probably has the sound you'd expect; that of a dance club. But the craftsmanship elevates the score beyond something you might hear in an embarrassing frat comedy film, and instead results in a curiously compelling soundtrack.
---
And there we go, that's going to do it for October. There's a few coming up for November that promise to be big too. Death Stranding's score is coming up, as well as some music set in a certain galaxy far, far away. Stay tuned!