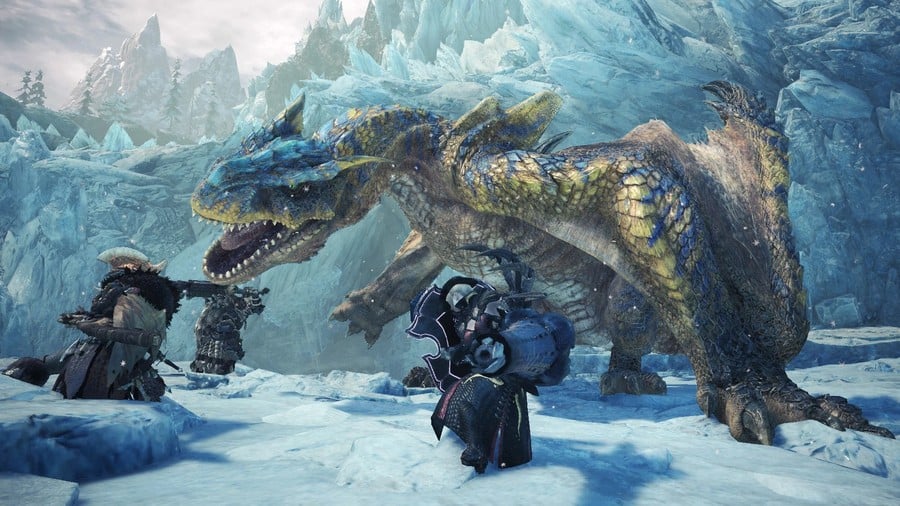 With the fall setting in, things are getting a little cooler and a little rainier lately. You know what that means: new games are starting to arrive, and it's the perfect time to dive in. Whether it's something from your backlog or a fresh purchase, won't you join us on a lazy gaming weekend?
Sammy Barker, Editor
This weekend I will be touching down with my ol' pal Travis to play that trashy not-so new No More Heroes title that recently released on the Nintendo Switch. I'm not expecting much.
Robert Ramsey, Deputy Editor
I might have to hop back on Monster Hunter World: Iceborne this weekend and give Rajang a right good slap. I may have to invite people over to my immaculately decorated room as well, and show off my macaque-infested hot spring. What a game.
Stephen Tailby, Associate Editor
I'm taking a look at Children of Morta this weekend. It's a rogue-lite action game, but this one is much more driven by narrative. I'm also planning to put some time into Dauntless to see how it compares to the wonderful Monster Hunter: World.
Jamie O'Neill, Reviewer
I'm in the mood to head to Transylvania for some 1991 SNES-style vampire hunting In Super Castlevania IV, as Simon Belmont whips his way around Dracula's foreboding lair in the Castlevania Anniversary Collection.
Graham Banas, Contributor
I'm probably going to chew my way through Concrete Genie this weekend. I haven't put much time into it yet, but the game is downright lovely, and I definitely need to see it through to the end. A couple of friends and I also wanna see if The Last of Us Remastered being a Plus game this month has seen the multiplayer community have a resurgence. I miss playing Factions something fierce.
Simon Fitzgerald, Contributor
This weekend I'll be dusting off my PSVR headset and Move controllers as I return to Beat Saber to try out the new Panic! at the Disco song pack. When not in VR, I'll be attempting the final few unlocks left for the platinum on The Binding of Isaac Afterbirth+.
---
What about you guys? What are your gaming plans this weekend? As always, let us know what you're up to in the comments below.