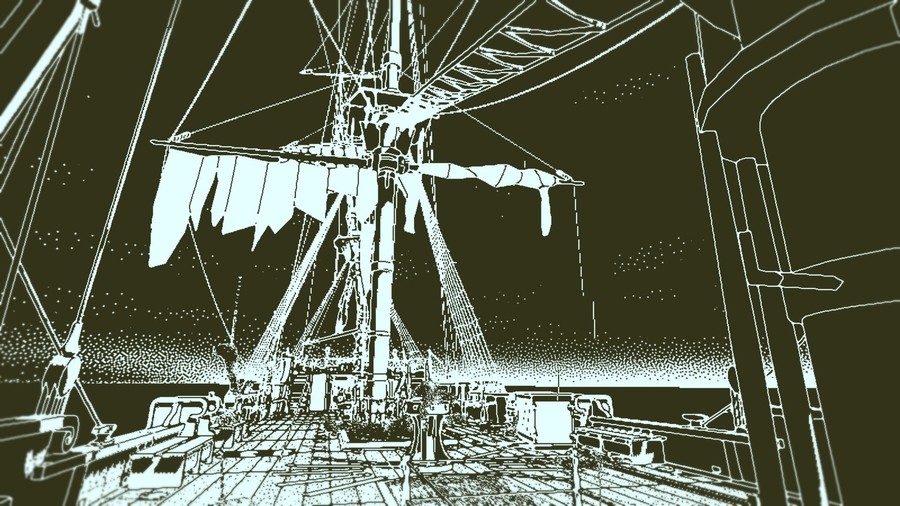 Land ho! Return of the Obra Dinn, the highly acclaimed, sea-faring mystery game, has a release date on PlayStation 4. Coming from Papers, Please developer Lucas Pope, the nautical adventure title is set to arrive on 18th October 2019.
There's every reason to be excited about this one. While the visual style won't be to everyone's tastes, this is an extremely well regarded game in which you slowly piece together the fates of all crew members of the nominal ship. It promises to be a truly cerebral puzzle as you go backwards in time to discover what happened on this doomed voyage. We're very excited about Obra Dinn mooring up on PS4, and there's now only a couple of weeks to wait.
Are you looking forward to discovering the secrets in Return of the Obra Dinn? Hold onto your poop decks in the comments below.
[source twitter.com]