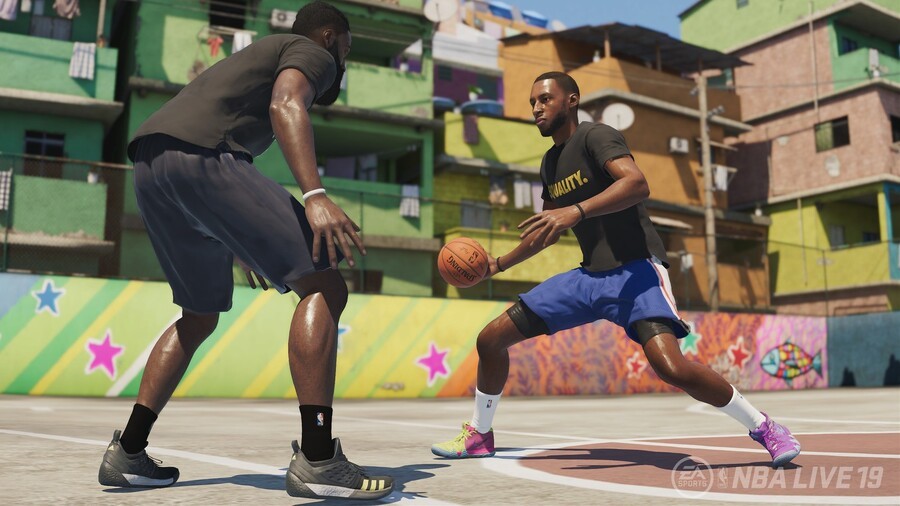 NBA 2K20 is already the best-selling game of 2019 in the United States – despite it launching less than two months ago. 2K Sports' stranglehold on the interactive basketball market is pretty much unparalleled, but for the past few years EA Sports has been making strides with its own underperforming NBA Live franchise.
Earlier this year it said that it would be adopting a "different approach" to NBA Live 20, bumping the title out of its expected early September release window into the quarter spanning 1st October to 31st December. However, at the time of typing we're just a day away from the new NBA season getting underway, and we haven't heard a peep about the project.
What does this mean? Well, there are a few theories, we suppose. Perhaps the publisher is using the extra time to polish the title as much as possible, but it's weird that we don't have a release date ahead of real-world players hitting the hard court this week. It may be waiting for fans to sour on NBA 2K20, which is a good game once again marred by microtransactions.
Or it could just be outright cancelled, like NBA Live 17 before it. We reckon that EA Sports was onto something with its street-focused single player campaign in NBA Live 19, and we'd like to see it to continue to expand on this moving forwards. As some kind of cheaper alternative to 2K Sports' title, there may be a market – but it's going to need to share its plans for the franchise soon.