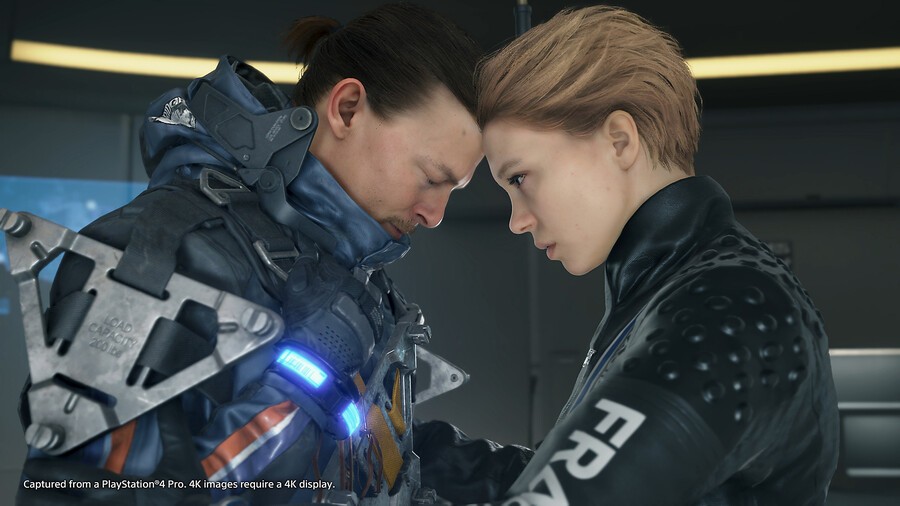 Much has been made of how quickly Death Stranding has come together. Announced at E3 2016, it wasn't until December of that same year that the game was even running on a PlayStation 4 engine - Horizon: Zero Dawn's Decima engine. Clearly, a lot of work has gone into the project over the past three years, but it looks like director Hideo Kojima might have had the idea for the title stuck in the back of his brain for more than seven.
Buried at the bottom of a Eurogamer article discussing Metal Gear Solid 4: Gun's of the Patriots' Trophy patch from July 2012 is a very interesting sentence. "Series boss Hideo Kojima will host a Metal Gear Solid 25th Anniversary Event on 30th August in Tokyo. He plans to talk more about a new project, a game that connects people."
Now, going by pre-release discussions and footage, "a game that connects people" describes Death Stranding to a tee, doesn't it? While the idea might not have been fully fleshed out at this point, the amount of time that has gone into realising the title on paper seems to stretch to nearly a decade. This goes a long way to explaining how quickly the Japanese creator's latest experience managed to take shape. He already had the vision fully mapped out, it just had to take a digital form.
[source eurogamer.net]