One impressive Aaron Rodgers drive aside, last week's NFL season opener between the Chicago Bears and Green Bay Packers was a fairly mundane affair. While there's plenty to appreciate about the defensive game, the reason we all tune in to football every Sunday is to see the big plays – and that's what Madden NFL 20's new Superstar KO mode is all about.
While it maintains the simulation gameplay of the core title, EA Sports' experimental mode is channelling NFL Blitz in the best way it can. This online mode sees you pick a coach – from incumbent icons like Odell Beckham Jr to celebrity guests such as DJ Khaled – and sees you draft a handful of superstar players to your team.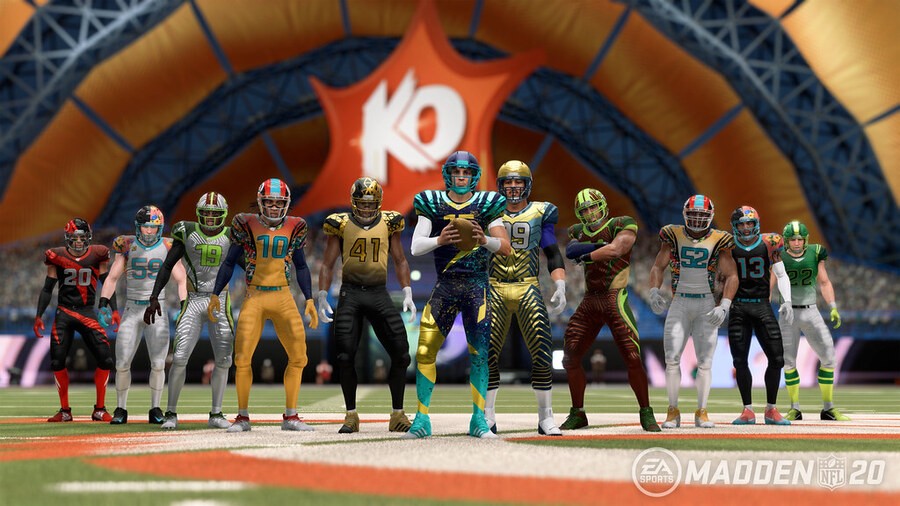 From there, you'll be matched up against an opponent online, where you'll each have a single drive. The objective, obviously, is to score a touchdown from the 25-yard line. Your chosen coach will determine the plays at your disposal; LA Rams gaffer Sean McVay is all about blistering offense, for example. Win the game, and you'll steal a player from your rival's squad.
The idea is to keep your streak alive so that you can fill your roster with the best players in the sport. Superstar abilities act just as they do in the core game, so if you rack up enough passing yards with, say, Patrick 'M'Homie' Mahomes, you'll improve his arm strength. If the score is tied after you've each played a drive, then you'll enter a three-play sudden death scenario where you tussle for yards.
It's all about making the sport of American football faster, as it's not always viable to sit down for up to an hour in order to play through a full four-quarter match. We've seen MLB The Show 19 take similar strides, with its truncated March to November mode; even the uber-popular FIFA 20 is getting in on the act, with its more arcade-inspired street football spin-off, Volta.
There are rewards up for grabs if you meet certain conditions, with rare Madden Ultimate Team cards available. The mode doesn't feel fully fleshed out yet – it's almost like EA Sports intends to see how popular it proves before committing to it first – but we like the idea of this fast-paced diversion. And if nothing else, it's good to see something brand new in a series that's often criticised for standing still.
---
Have you tested out Madden NFL 20's new Superstar KO mode yet? Does it score a touchdown, or fumble like the Miami Dolphins last week? Look for the end zone in the comments section below.