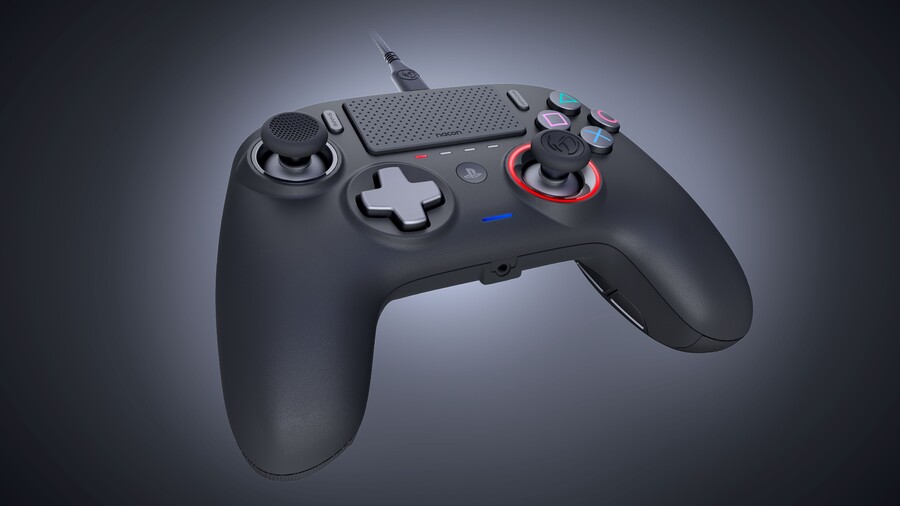 Sony has greenlit another 'pro' controller for the PlayStation 4. Once again, Nacon is stepping things up with its latest design, due to launch in October. Much like the company's previous efforts, the Revolution Pro Controller 3 will feature Xbox-style asymmetrical analog sticks, and requires a wired connection to your console.
It's got a load of bells and whistles, too, including replaceable weights, fully customisable input layouts, and additional buttons that are yours to map.
Here's a full rundown from the press release:
Wired connection via USB-C cable (3m length)
PS, SHARE, OPTIONS buttons
Touch pad
4 shortcut buttons (S1/S2/S3/S4)
Dual customisable sticks with 46° amplitude
4* or 8-way directional pad
3.5mm headset jack for audio and chat
LED player status indicator
2x customisable* vibration motors
Internal weight compartments and 6 additional weights included (2x10g, 2x14g, 2x16g)
Textured finish to the controller's casing
Hard storage case included
Compatible with PC games in PC Advanced Mode
For reference, we actually reviewed the Nacon Revolution Unlimited back in May, and thought it was a pretty good controller. We also took a look at the more affordable Nacon Asymmetric PS4 Controller in July, and found it equally agreeable. Nacon makes some solid pads, so hopefully this next edition lives up to expectations.