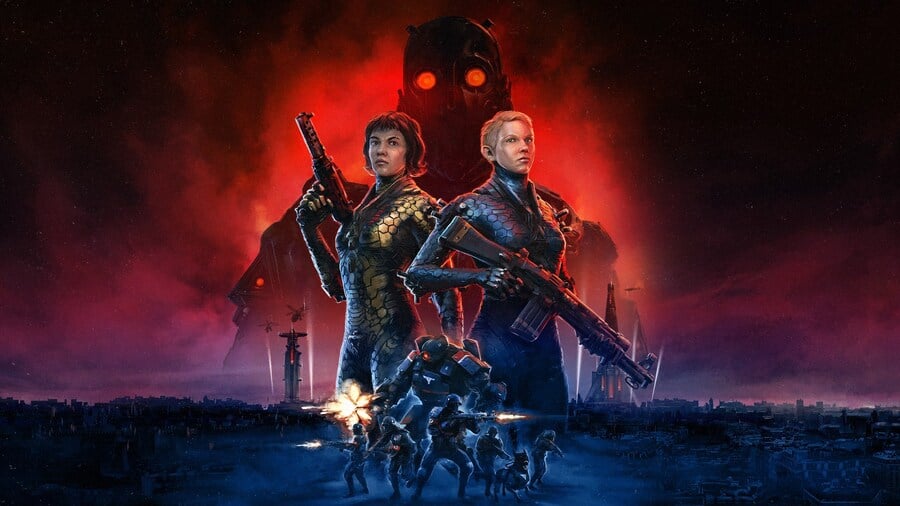 One of the stupidest things about last month's bang average Wolfenstein: Youngblood was that you couldn't even pause the game when you were playing by yourself in an offline state. The game would continue to run in the background while you browsed its menus, but it looks like MachineGames is listening to criticism and adding a pause function in a future patch.
As part of the 1.0.4 update, you'll be able to pause the game during offline play. It comes as part of a longer list of tweaks, fixes, and changes, but this bullet point is quite clearly the headliner of the patch. That's not all, though, as MachineGames has shared details of the update that'll arrive after 1.0.4, and it's this one that seems to address some of the biggest issues players have been facing, ourselves included.
It'll bring with it additional checkpoints, difficulty adjustments, and tweaks to enemy health pools to combat those described as bullet sponges. These are welcome changes that'll surely make for a better overall experience, but we can't help feel like this is all too little too late. The world has very quickly moved on from Wolfenstein: Youngblood.
Anyway, what do you think? Will you be checking out Wolfenstein: Youngblood now that it seems like some of its biggest issues are being fixed? Slaughter some nazis in the comments below.
[source vg247.com]