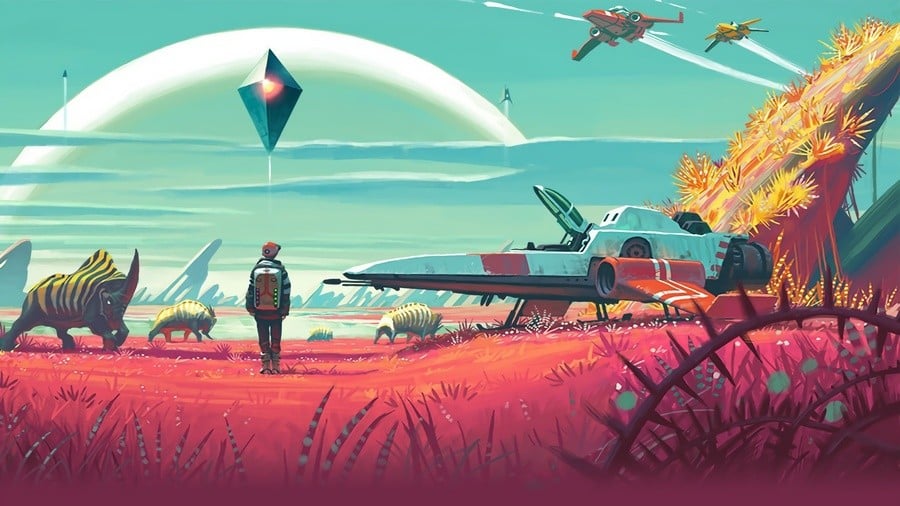 No Man's Sky's Beyond update launched yesterday, bringing a new lease of life to the divisive space exploration game. While it adds all kinds of new features to the already huge experience, some players - including this author - ran into some pretty glaring problems. Namely, hard crashes when playing on an old save file.
However, Hello Games has jumped on the bug pretty quickly. A new patch takes the game to version 2.04, and after testing, it seems to have resolved most of the crashing issues. It's only a small download, but it's made a big difference from what we can tell.
We imagine more patches will arrive fairly frequently while the developer stabilises things. Fortunately, these crashes were the only problems we've run into so far, and they're now largely fixed. Fingers crossed no more bugs like this crop up.
Have you encountered any bugs playing No Man's Sky Beyond on PS4? Blast through the stars in the comments below.