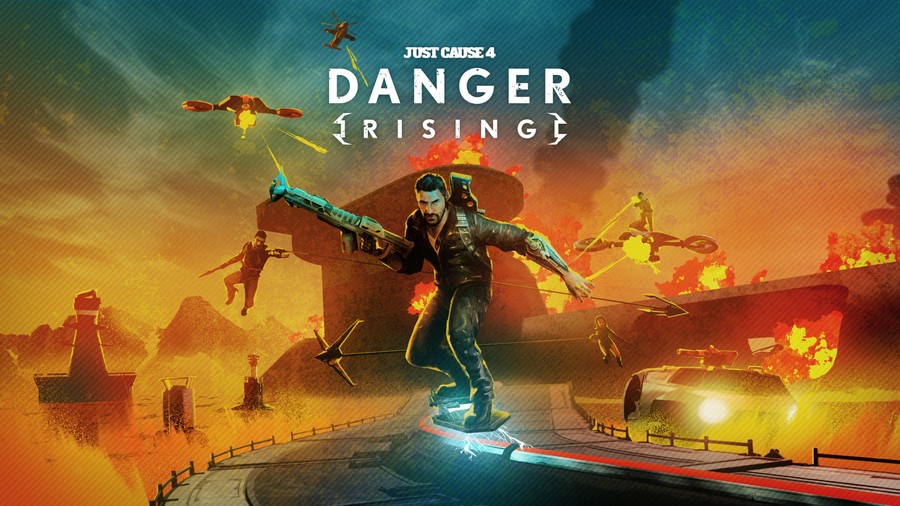 Yes, they're still updating Just Cause 4. The bombastic sequel arrived right at the tail end of 2018, but it feels as though most have moved on from the open world action title. Still, for those still paying attention, the third and final DLC has just gotten some details. It's called Danger Rising, and as you can see in the above trailer, it outfits Rico with some cool new toys.
The headline additions are a hoverboard the hero can whip out at any time, giving you another mode of transport, and a gravity gun with which to throw people and explodey things around. The potential chaos you could cause with just these two items is already pretty high.
That's not all, though: there are eight new missions to play through, and they tell the story of The Agency on a destructive quest to eliminate Rico and Tom Sheldon. There are more new weapons to wield, and a host of new vehicles too.
The DLC pack is out on 29th August for season pass holders or those with the Gold Edition, while everyone else will be able to purchase it from 5th September. Are you still playing Just Cause 4? Cause some chaos in the comments below.
[source gematsu.com]